The big day has arrived and up until now, you have pulled off the event planning flawlessly. You created and stayed within a tight budget. Everything from the floral arrangements to audiovisual rental equipment arrived on time. The dining room appears immaculate and the tables fit perfectly in a room that has limited space. Everything seems to be going your way, but if you're a savvy event planner, you understand that Murphy's Law lurks around the corner. No amount of event planning accounts for five things that make it imperative that you devise a plan B. The way you handle what Murphy's Law throws at you goes a long way in determining the level of your event planning expertise.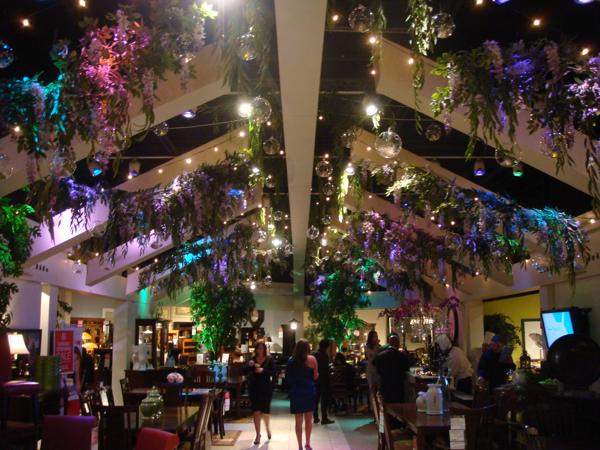 Change in the Weather
Seasonal outdoor events such as wedding receptions and class reunions require event planners to have a backup facility ready in case of inclement weather. Weather issues that alter your event plans include prolonged rainstorms, oppressive heat and humidity, and extraordinarily windy days. Your event can survive a sudden, yet brief deluge. It's the extended nature of bad weather that forces you to come up with a plan B to hold the event indoors. In southern and southwestern parts of the country, event planners have the open window of planning outdoor events year round.
When the Lights Go Out
A surprising number of experienced event planners fail to account for the possibility of venue lights going off during an event. The key for this plan B is to ensure the facility has a backup source of power or a generator that alleviates the lighting problem. Sometimes, you need the backup lighting for the remainder of the special event. The reasons for unexpected power outages include electrical storms and overloading the system.
More Guests than Expected
You have set up a banquet for 150 guests and guess what, Murphy's Law has thrown 50 more guests your way. How do you prepare plan B for meeting the needs of the additional guests. First, you set tables to handle about one-third more guests that appear on the reservation list. Second, you make sure you have the service staff to accommodate the extra guests. If the extra guests don't attend the event, you leave the tables set and send home the additional help.
Delayed Last Call
Sometimes, the contact for an event requests that you keep the bar open another hour, especially if it's a wedding reception and you set up portable open bars that require bartenders to tally drinks, but not to handle cash. The last thing you need is to run out of beer and liquor. You should always have sufficient back up booze locked away for security, whenever one of your events goes much longer than expected.
When Equipment Fails
Audio and video equipment tends to break down at the worst possible times. To avoid this problem, spend some time testing the equipment, before guests arrive and right before the band takes the stage. Still, Murphy's Law can bite you during a band performance or speaker presentation. You should have at least one electrician available to help you out of this dicey situation.
Even the most organized event planners face unexpected barriers and roadblocks that detract from an event. Thinking in advance of an event of the factors that can derail your plans helps you stay on top of managing an event, as opposed to the unexpected barriers and roadblocks managing you. As you plan your event, create a two-column list. On the left side of the list, write down your plans and on the right side of the list, write down your corresponding plan B.