EVENT EXPERTS,
FLAWLESS FUNCTIONS
Display Group is an event-focused creative collective.
The essence of Display Group lies in an unyielding commitment to creativity and innovation. 
Our event-focused creative collective brings together inclusive teams to offer dynamic audiovisual production, custom prop & display fabrication, and creative event furniture and decor rentals. 
With over three decades championing creative solutions, Display Group specializes in transforming our client's ideas into stunning, imaginative realities.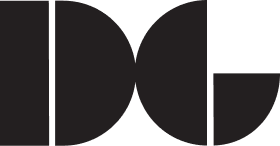 Display Group designs custom, unforgettable event experiences.
Our expert event designers can take any space – from trade show booths to airplane hangars – and transform it into a whole new world.
Would you like take guests from the boardroom to Maui, sans jet? We've got you covered. A soirée in a Parisian palace? Of course. A holiday party that makes employees glad they're at a work event? It's our gift! We can take any event dream and make it into a reality with our extensive event rental options and the resources of our expert Creative Collective.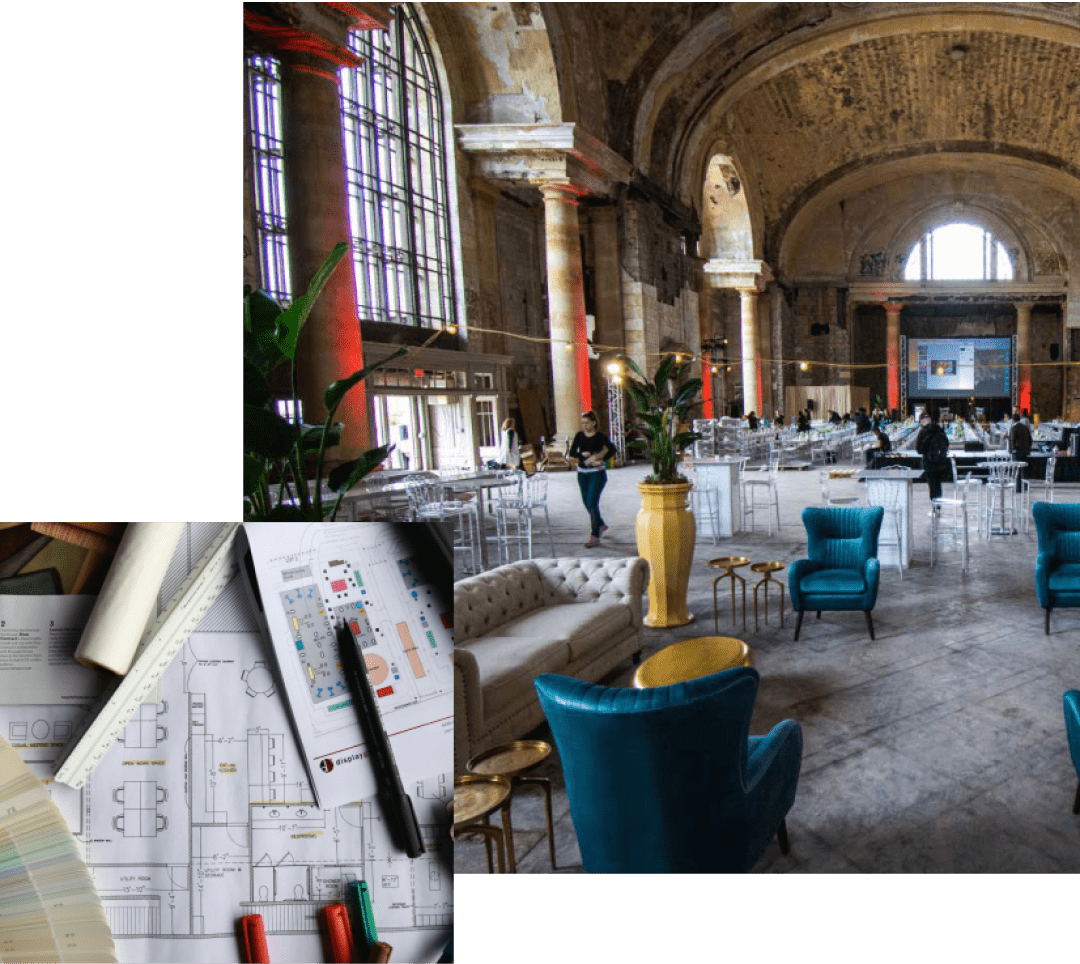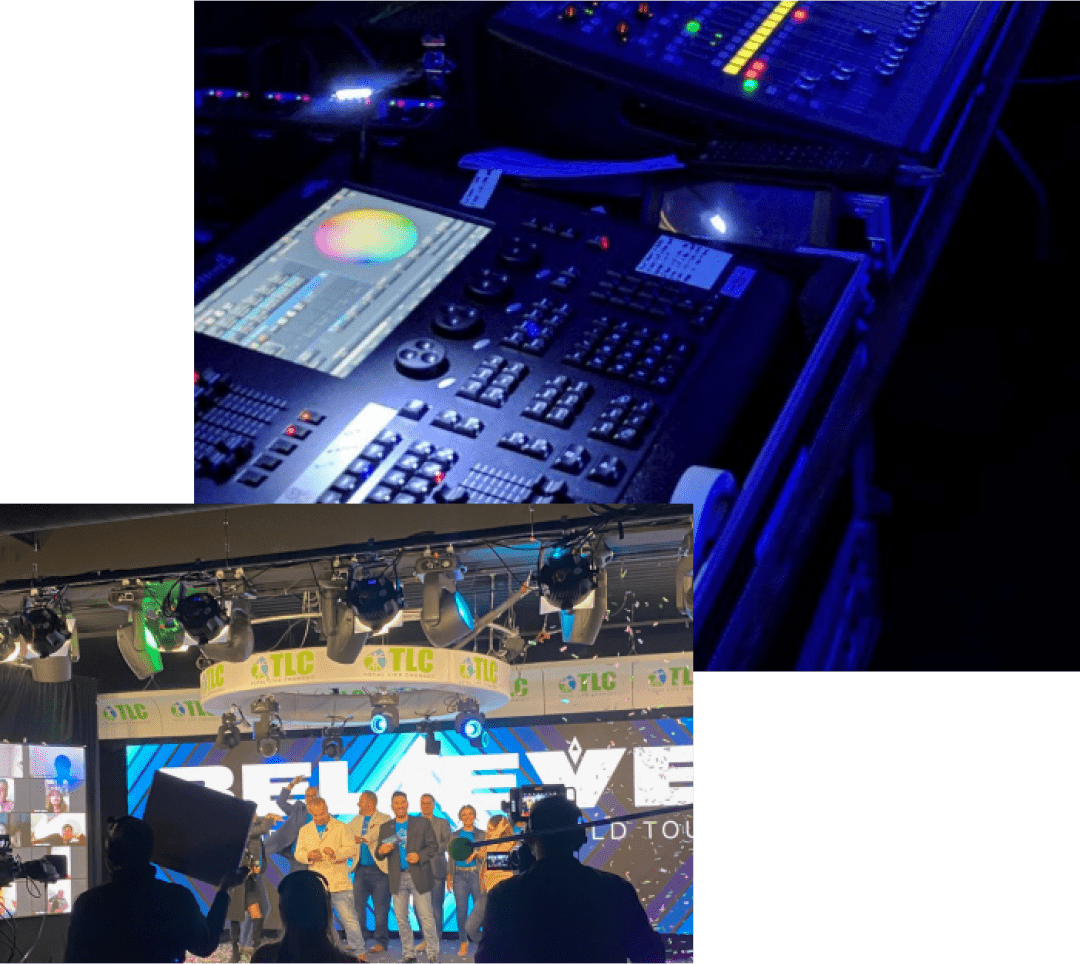 In the world of Audio Visual Production, atmosphere is everything.
Our expert team of light designers and audio engineers at AVL Creative guides you from ideation to execution with cutting-edge technology. We work side-by-side with you through the design process to ensure that every aspect of your live event – permanent install or brand activation – is beyond imagination.
Moving your party into the metaverse? With our full-service live stream studio, BLDG22, you can host an incredible virtual event with professional broadcast quality that feels like the real deal.
We create custom experiential objects from mega-monsters to the Pyramids of Giza.
Have you ever asked yourself how it would feel to spend an evening in the world of Avatar? Spoiler alert. We can make that happen, and not just for movie references, either.
With DG3D, we design and create custom experiential objects from mega-sized monsters to the Pyramids of Giza – fantasy worlds, if you will, turning events into experiences guests never ever forget.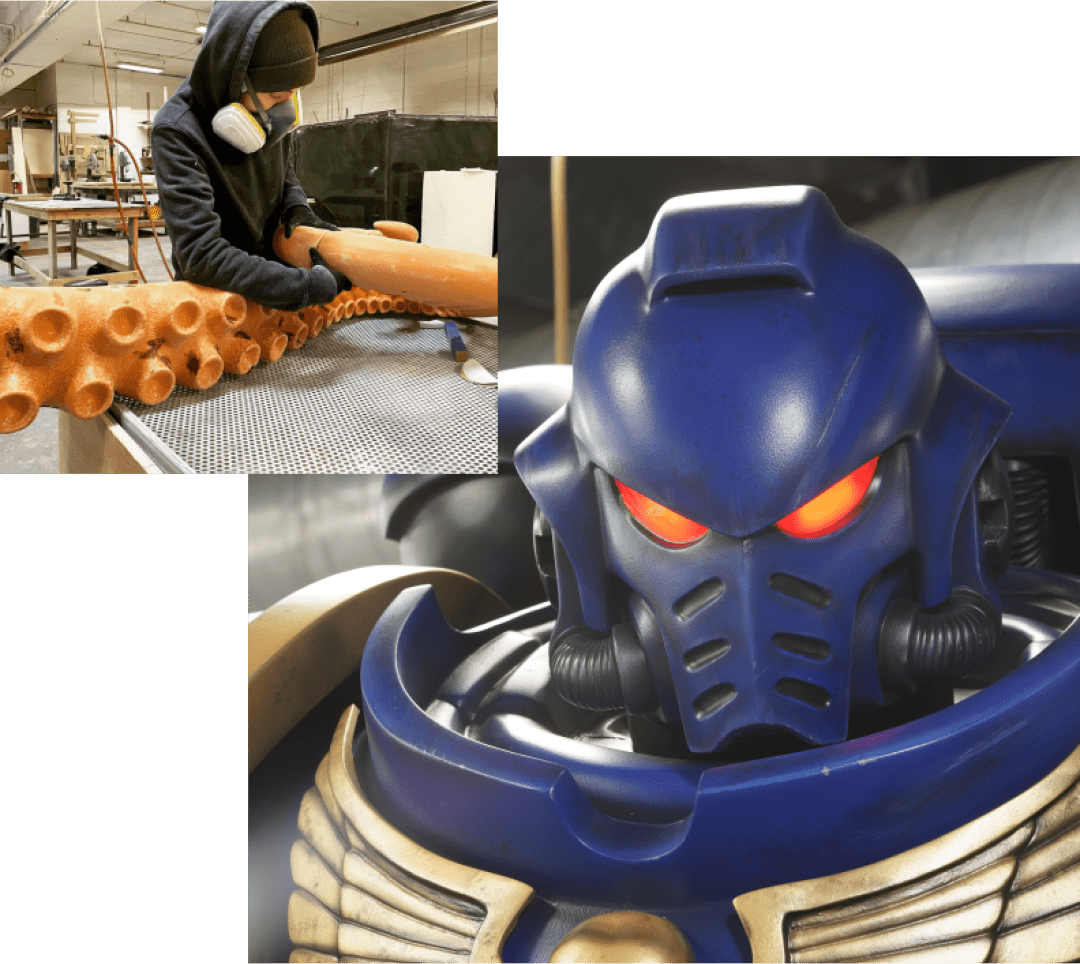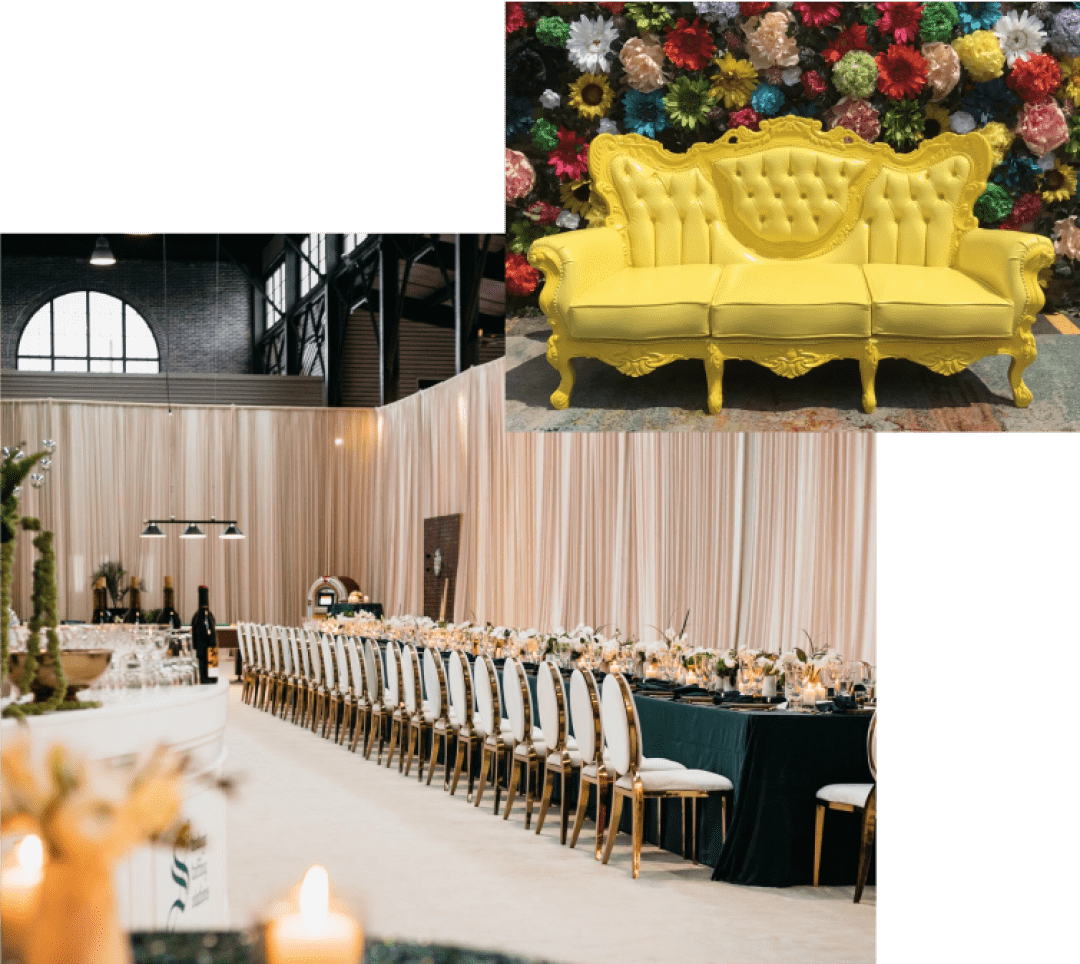 Every piece of rental furniture & decor you can imagine, and more.
Our massive (300k sqft massive) selection of event rentals go way beyond Chiavari chairs and rosette linens. We have the chicest, trendiest, and coolest event rental options, from furniture to entire themed sets. We also have one-of-a-kind rentals like giant Medieval armor, Chinese dragons, and covered wagons. Yes, even a life-size Gingerbread house. If you can think of it, we've probably created (or already have) it.
"Thanks for your hard work on and off site to ensure that we were able to get this point. I am receiving so many compliments on the look of the show, and I share those compliments with you all. "​
"I just wanted to send over a quick note from the Bedrock Team and thank you again so much for making everything run smoothly and dealing with all the changes and fine-tuning. Everything turned out amazing, and we've received nothing but great feedback on the event."
"Keep your head held high with the professionalism and ease you made things, even when it got tough. The client reached out and profusely thanked us for a flawless event. And that means only more in the future."