Virtual events have been all the rage over the past couple years, and with good reason.
As the need to find alternative ways to host events for your organization increased, virtual events gained in popularity as a way to safely reach a much wider audience by harnessing the power of live presentations, video content, and other media forms. These virtual events allowed businesses and organizations to stay in touch with their potential audiences, even when the idea of in-person gatherings was off the table, and remain a convenient and popular option even when live, in-person events started to become a viable option again.
Despite this popularity, however, a lot of businesses still have lingering questions about whether or not virtual events are the right fit for them. Maybe they don't know what types of virtual events they can run, maybe they're not sure how to get started hosting their first virtual event, or maybe they're just not sure if it's applicable to their business and goals.
More businesses can benefit from virtual events than you might initially expect – all it takes is an understanding of your audience, an understanding of your goals, and a little imagination! Here are a few examples of businesses that should consider hosting virtual events in 2022, and what kind of events they might benefit most from: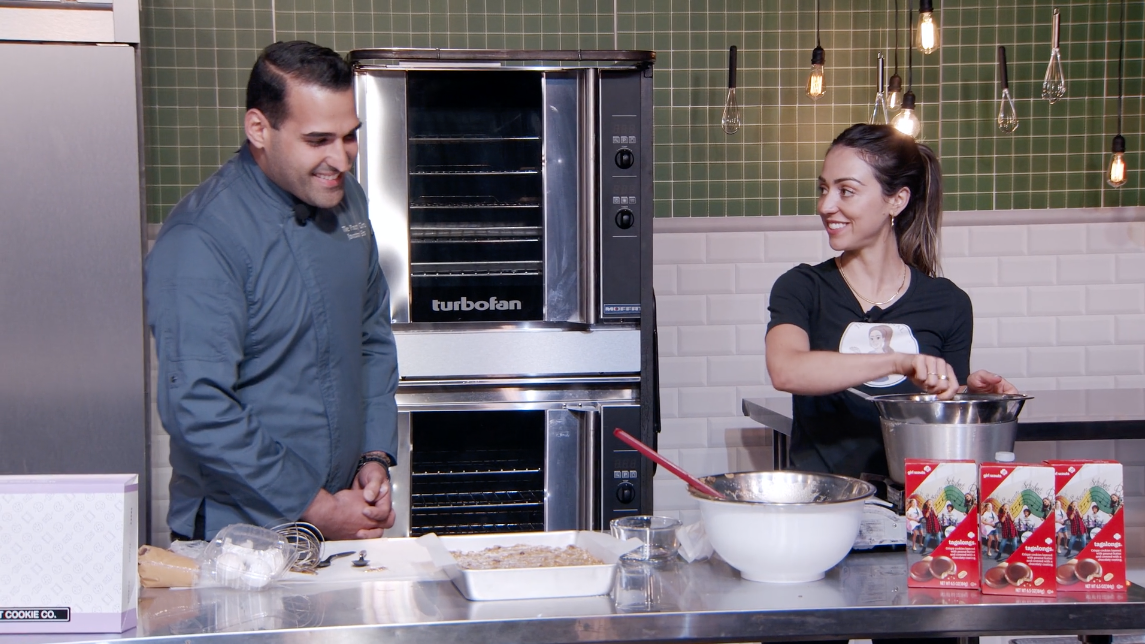 Virtual Event Ideas for Different Types of Businesses
Local non-profit organizations
Community-based non-profit organizations have gained a lot of popularity and visibility over the past few years as citizens of all ages work to become more community-minded and try to make the world around them a little better place to live. Sadly, a lot of their efforts were curtailed over the past few years, as the pandemic made a lot of their typical outreach or fundraising efforts impossible.
That's why community nonprofits are the perfect candidates for hosting a virtual fundraiser! Virtual events offer plenty of opportunities to solicit donations and continue your community outreach, all while broadcasting safely from the comfort of a remote location and allowing your guests to contribute their donations online. Even if it feels a little different than the old 'hitting the streets' approach, you'll be surprised how responsive your audience can be!
Local restaurants
Restaurants tend to feel a little left-out of the virtual world due to the fact that their products tend to be something you need to enjoy in-person. During the pandemic, however, many restaurants were able to turn to virtual cooking classes and tasting parties to help draw more eyes to their business, even if you were operating at reduced capacity or unable to operate at all for a time!
Many restaurants have found success by offering small kits containing the ingredients for one of their signature dishes and live-streaming a cooking class to teach your customers how to make it at home. If you'd rather not spill the proverbial beans on your award-winning recipe, why not put together a little sampler kit of some of your favorite recipes, deliver it to your customers' houses, and host a virtual tasting party where you explain the best drink pairings and go into the history of each recipe with your guests from a distance? A lot of food retailers saw great success with these approaches over the pandemic, and a lot of guests will still be happy to see them.
Retail businesses
Speaking of, you don't have to make all your food in-house to get in on the virtual event fun. A lot of retailers have turned to virtual events or simulcasts to help expand their reach to a new audience, or expose their current customers to new products or offerings they might not have tried otherwise.

If you deal in clothing, you could host a virtual show to model a few of your newest pieces (or highlight some things you're about to be cutting prices on so you can clear the way for new inventory). If you're more of an apothecary, you could sell gift sets of related products (grooming products, facial and hand lotions, etc) and livestream your team explaining the benefits of each one and demonstrating their use. Just because your customers can't come to your store as often as you'd like, doesn't mean you still can't reach out to them!
Software developers/digital media creators
Of course, the idea of showing off your products becomes a little more difficult when they're less tangible, but you can still host events to show off your wares!
Anyone working in the digital space, such as software developers, digital marketers, video producers, and the like can still leverage virtual events to help get your name and products out there. Consider your virtual event to be something of a product reveal – create some footage and slides demonstrating what your team can do and how they've been successful in the past, and use it to highlight a specific avenue or product your business offers. It's a great way to make industry connections and stay in touch with the exact audience you could consider to be future clients,
Business development/financial institutions
You don't have to run your own business to get involved with virtual events. Business development organizations and financial institutions can also benefit from a variety of virtual events, whether to spread awareness of their services or to help raise money for further local business ventures.
Your events could include a livestream sent out to various local business owners (or potential entrepreneurs) to demonstrate the ways you could help their business, a webinar covering specific challenges faced by businesses in your area, or a fundraiser to help raise money for your ongoing efforts, or to donate to related business charities and programs in your area.
One way or another, whatever your business or group may specialize in, there's a virtual event out there to help you connect with your customers and reach new heights, even in times where in-person events seem unlikely. If you need the perfect virtual event space to plan your next big virtual event, or if you need help brainstorming the ideal event for your business, contact Display Group today.