Even these days, it seems like guest expectations for events grow by the year.
Gone are the days where you could just put up a few banners with your logo and hand out the drinks or product samples. These days, if you want to make a big impression, your guests need to be transported when they arrive.
One of the easiest and most immersive ways to create a mood for your event is through projection mapping! Projection mapping, also known as video mapping or spatial augmented reality, is a projection technique that involves using projectors to project images onto a 3D image (as opposed to a flat backdrop or projection screen).
Projection mapping allows for a much more immersive experience and greater variety when used as part of your overall event decor. The variety of surfaces able to be used for projection mapping means you can create much more elaborate backdrops and surfaces than you could with normal event decor, more conveniently than with traditional methods of fabrication or setup.
If you're curious to see how projection mapping can help your next event, here's a few of our favorite examples, and how they could bring your events to life in ways you never dreamed possible.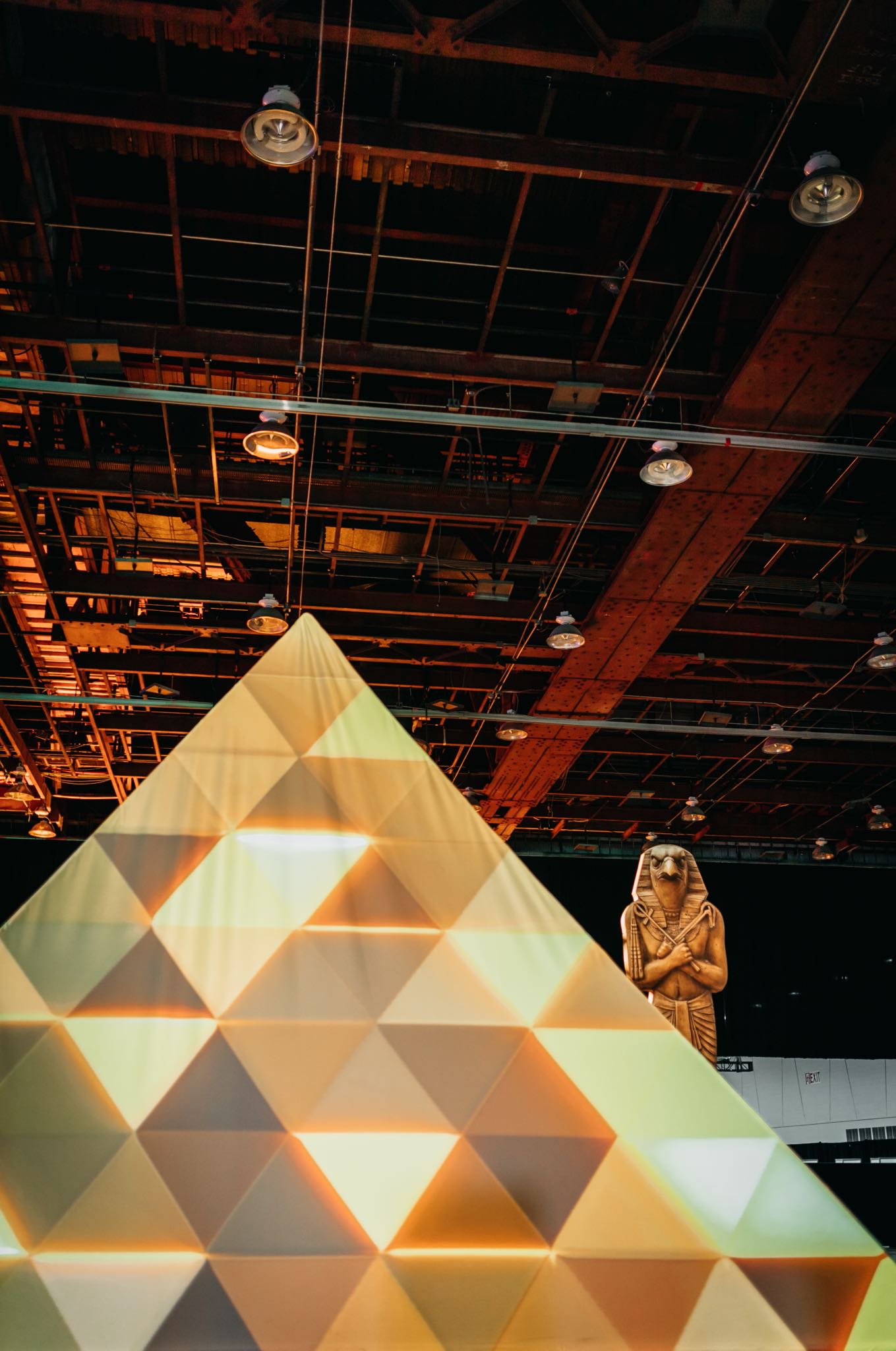 How to Use Projection Mapping in Your Next Event
Creating a light show
In recent years, projection mapping has been used to create the same illusion as a lighting display, but at a fraction of the cost (and with much less maintenance). By programming your projection map to meet the angles of a building's facade, for example, you can create a dancing and immersive light show along the front of the building without actually having to wire up any lighting rigs or stringing the building with physical lights. This technique has grown in popularity in events like live concerts, Mardi Gras celebrations, and even special nights at Disneyworld, and could easily change the atmosphere of your next event and greet the guests with a little more color.
Immersive walkthroughs
Whether you're trying to transport your guests to another setting, or want to create an interactive experience displaying some facet of your business (the manufacturing process, a walk through the company grounds, etc), projection mapping can be used to completely transform a space and teleport your guests somewhere else. Imagine a long tunnel being projected with footage of your products being developed and assembled, or a space with projected footage of a region of the world to match your themed event decor inside the event space itself. These walkthroughs can be a great way to take your guests wherever you want them to go, and in a much easier way than with traditional monitors and video setups.
Event backdrops
In recent years, big-budget movies have turned to projection mapping to help create a space around their actors that's at once more immersive and easier to control than conventional CGI backdrops. Even if you're not exactly working at a Marvel Studios level, this technique can be a fast way to enhance the look of your event.
Set up projectors overhead to project a moving image or video loop on the main floor of your event space to show off your logo or make the overall event more branded. Line them against the walls to create a moving, looping background that pairs with your existing event rentals to further transform your spaces. With the right footage and careful projector placement, projection mapping can turn any event space into the exact atmosphere you wanted.
Surface mapping
Even if you don't want projection mapping throughout your entire event, careful texture projection onto a single surface can be the perfect finishing touch your decor needs. When used in conjunction with custom event fabrication, you can create the perfect centerpiece for your event – imagine a massive pyramid with shifting sands and gritty rocks projected over it, or a swirling art piece with images and patterns dancing across it at regular intervals. Surface projection can help make any surface more immersive and interactive, and may actually help with the fabrication process overall.
These are just a few of the ways projection mapping can help turn your event from a good one into a great one. If you want to know more about how Display Group can help set up projection mapping at your next event, or if you just want to know more about how to plan and design your event space, contact Display Group today.