Event planners have their plates full, so to speak. They have to coordinate everything from the sit down dinner to the night's entertainment. Murphy's Law has special relevance for event planners, as anything that can go wrong, will go wrong. Take the plight of the couple from Durham, North Carolina that signed a contract with a caterer, and then found out on the way to the wedding that the caterer never showed up. Although that is an extreme example of Murphy's Law for event planners, the fact remains that establishing strong vendor connections makes or breaks your event plans.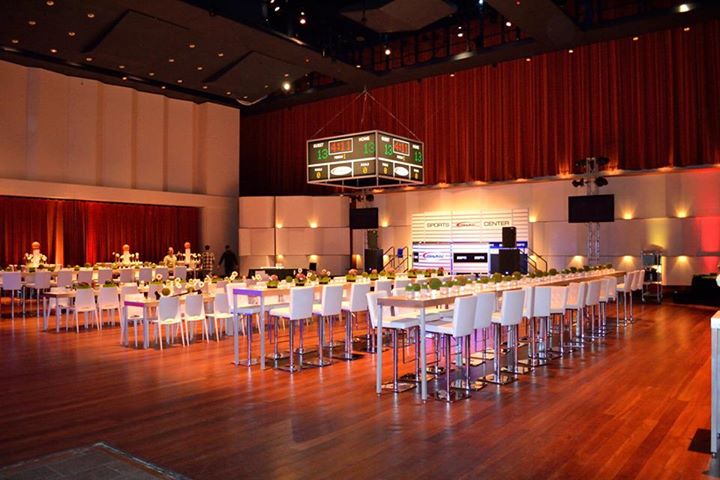 Your primary goal as an event planner is to find the best vendors that turn into frequent partners.
Event Vendor 101
The best event vendors do not build strong reputations by accident. Professional vendors spend years developing a client base that returns for repeat business. Event planners should look for a few factors that separate the truly great vendors from the ordinary, or worse, vendors that never show up for a gig.
Consistently Prompt
Event planers operate on rigid timelines, from accepting a floral delivery to bringing out a carved ice sculpture just before guests arrive. Tardy vendors send the strict timeline askew. When you research online reviews and talk to vendor customers, the first question to ask concerns vendor punctuality.
Delivers What's Promised
This is an especially common mistake made by unprofessional vendors. At the last minute, you find out that a vendor was unable to procure prawns for the appetizer course or a speaker did not bring his own audiovisual equipment to make a PowerPoint presentation. You should search for customer testimonials that praise vendors for delivering "beyond what we expected."
Adapt to Rapid Change
Organizing and running an event requires event planners to stop on a dime and change logistical directions more than once before and during an event. Any vendor that you bring on board must be able to do the same. You might not be able to fulfill a client request at the last minute for a certain vintage of Zinfandel, but the vendor should at least change course and make finding the wine a top priority.
Line Item Billing
Unprofessional vendors like to submit invoices to event planners that only display the total cost. You must demand that any vendor that you consider using line items each invoice. Less than reputable vendors like to sneak hidden charges in blanket invoices that help them make more profit. Hidden labor costs typically mean vendor overcharges.
Insured and Bonded
Every vendor that you work with must show proof of liability insurance. You cannot afford to take the fall for faulty chairs and tables, as well as food poisoning cases. Make sure any agreement made with a vendor has the backing of a legal statement that holds both parties responsible for their end of the event deal.
So, how do event planners find the best vendors to form lifelong partnerships? Start by reviewing the local Better Business Bureau (BBB) records for evidence of fraud or multiple complaints about the same thing. Then, research online reviews for establishing a pattern of a vendor providing outstanding products and services, at reasonable prices. Finally, the best way to ensure you work with the best vendors is to network with other event planners.
Word of mouth advertising works great for finding the best event vendors.