Seasoned event planners have a short list of go to indoor venues that host business seminars, class reunions, and civic fundraisers. However, even the most experienced event planners have trouble deciding on the right tent for an outdoor event, whether the event unfolds exclusively outside or simply acts as the introduction to a vibrant night inside of a beautiful event venue. The question that plagues most event planners remains how to select the right tent for your next event.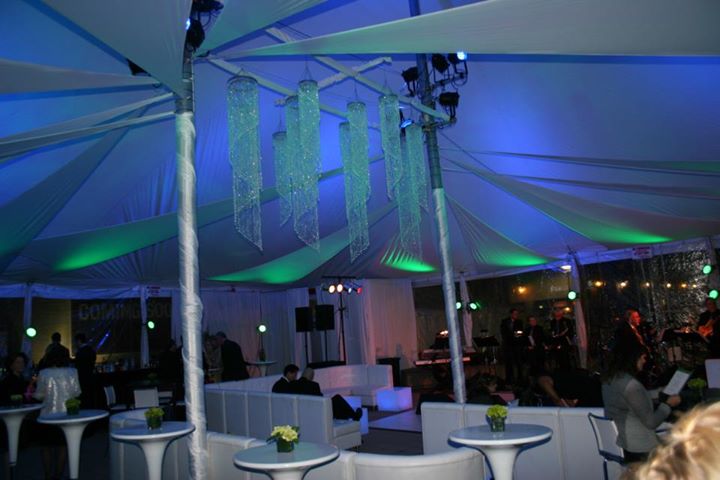 Size Matters Most
An event planner books indoor venues foremost based on the number of verified reservations. The same principle applies to renting a tent for your next event. Tents that measure too small leave guests feeling cramped or worse, left outside of the tent in the weather elements. If you select a tent the size of the Taj Mahal, the outdoor event inhibits social interaction.
Go with a Frame Tent
Pole tents do a poor job of maintaining structural integrity during windy outdoor events. Wind gusts carry underneath the tent canopy to cause a strong uplift that causes the tent poles to lose firm grip with the ground. Frame tents make a much better option for event tents, but not just any frame tent. Lightweight aluminum provides event planners with easier set up and enhanced portability than frame tents constructed with steel. However, steel frame tents do a much better job of withstanding the onslaughts of Mother Nature
Type of Tent Canopy
Lightweight tent canopies work great for events that last for only a few days. If you plan to purchase an event tent that adjusts to several sizes, you should consider the purchase of a heavy-duty canopy tent that does not succumb to constant physical pounding and long-term use. Lightweight canopy materials make it much quicker to raise a tent for an outdoor event, but event planners should only consider lightweight materials for rental tents, not event tents that they plan to use for years to come. Polyester that includes a vinyl coating offers waterproof and ultraviolet light protection to ensure long lasting durability.
Time it Takes to Assemble
As any perceptive event planner knows, the axiom "Time is money" has particular relevance for planning an event. Event planners have to balance the amount of time it takes to set up an event tent against the cost of renting a tent. Typically, the less time it takes your team to set up an event tent, the cheaper the tent costs to rent. Event planners that purchase event tents should not place much emphasis on assembly time, as other tent buying factors take precedence.
Sidewalls vs No Sidewalls
Tent sidewalls provide event planners with the flexibility to adapt to rapidly changing weather conditions. If a storm suddenly appears on the western horizon, you and your team quickly lower the sidewalls to prevent precipitation and wind gusts from ruining the "I do" part of a wedding ceremony. Tents that come with sidewalls typically cost more to rent or purchase, so event planers that operate on tight budgets and live in relatively calm climates should go with event tents that do not have sidewall.
Most event planners can expect to make outdoor venue decisions that include the renting or purchasing of an event tent. Make sure to rank all of the factors that help you decide on how to select the right tent for your next event.