Experienced event planners remember the days when event invitations went out by snail mail. The invitations included an RSVP deadline that came back via snail mail as well. Electronic mail changed the invitation paradigm, and for the better. Email event invitations reduce the costs of sending out wedding, birthday, or anniversary invitations. Not only does email eliminate postage costs, it also wipes out the cost of purchasing paper and envelopes. Electronic mail invitations reduce the amount of time required for returning an RSVP, which gives event planners a better idea of event attendance.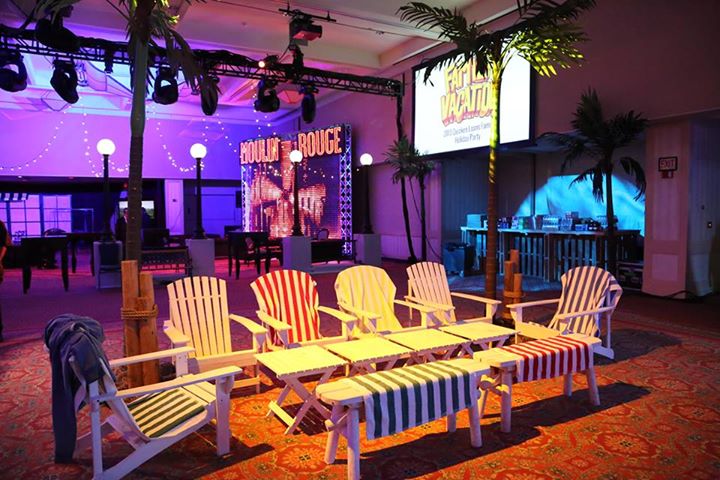 With email event invitations here to stay, which of the myriad options provide event planners with the best services?
Evite
Since 1998, Evite has set the standard for email event invitations. The completely free, web-based event invitation service allows event planners to customize invitations and send out automatic reminders of RSVP deadlines. Evite also includes party-planning tools that the company continually updates. Event planners use tools to calculate food and alcohol budgets, as well as manage the guest list to prevent overbooking an event venue. A master guest list reflects any changes made at the last minute.
Pingg
Pingg raises the event invitation bar by incorporating electronic mail invitations, with more traditional ways to invite guests, such as snail mail. The cutting edge event invitation service sends out reminders via text messages and it access social media pages to update information about an event. Event planners link invitations through email to gift, charity, and bridal registries. The pot luck tracker allows event planners to stay abreast of menu changes and to organize meal preparation. Evite operates on the web and offers an affordable upgrade to access tools, including the tool for customizing invitation design elements.
Paperless Post
Paperless Post has established the reputation for creating stylish electronic event invitations. The customization tools offered by Paperless Post work great for creating brilliantly design invitations to upscale events, such a formal dinners and wedding receptions. However, event planners must pay to access the customization tools and it helps to possess a little artistic swagger to produce astonishing digital invitations. Paperless Post offers bulk pricing, which provides event planners with an affordable way to mass mail hundreds of email invitations. A web-based tracking program ensures event planners stay on top of the final guest count.
Google Calendar
For event planners that want simplicity in an email event invitation service, Google Calendar represents the best option. The very simple service allows event planners to create an event on a Google calendar by adding a time, event description, and email addresses. Event invitees do not need to access Google Calendar to receive the email invitation, but event planners must use it to edit an event or add guests to the invitation list. Google Calendar works best for small functions, such as business meetings and academic lectures.
Celebrations
Celebrations allows event planners to send digital invitations to personal and ticketed events. You select an invitation design, request an RSVP, and devise an event page for guests to access. By selecting designs, event planners do not have to possess artistic skills to cater invitation designs for dinner parties, bridal showers, and holiday bashes. Each event has a dedicated web page that includes free options, such as uploading photos. Event planners have the capability to import email addresses from several web mail services, as well as Mac and Outlook address books. Free designs only allow event planners to invite up to 75 guests. You have to pay a premium fee for inviting more guests.