Logistics.
We often refer to logistics when discussing military planning and organization. A four-star general goes on and on about the importance of logistics for military maneuvers both at home and overseas. Well, logistics plays an important role in pulling off a successful event. In fact, the earlier that you begin forming the logistics of your event, the more likely your event runs like a well-oiled machine, expect for the inevitable introduction of Murphy's Law, and we'll show you how to take care of that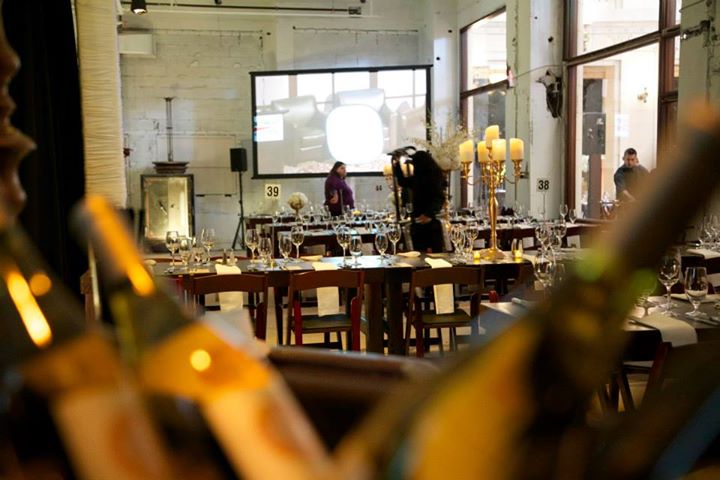 Start Planning Logistics Early in the Process
Barely after receiving the initial information that concerns an event, you must immediately devise a preliminary agenda that specifies what takes place during the event. Many event planners call this stage of event logistics "Run of Show." Establish a timeline, from when you need to place an order to rent tables to the day you want the food to arrive for culinary preparation. Do you need additional meeting spaces for breakout sessions or group projects? Is there ample space in the main conference room, or do you need to move the larger meetings to other rooms? You should account for event details, contact numbers, timeline milestones, and purveyor names to help you coordinate events. To stress the importance of being organized, think of the timeline and budget documents for your event as an "event bible."
Avoid 4 Common Mistakes
Some events produce a helpless, overwhelming feeling. Whether you plan logistics for a large trade show or the details of an intimate wedding reception, you must avoid four common mistakes that put event planners in tough spots.
Rigid Timeline
Yes, a timeline is imperative to pull off a successful event, but a timeline that leaves little wiggle room can cause more problems than a loosely devised timeline. Always use a few days buffer for planning to receive materials to an event, such as chairs, electronics equipment, and specialty items. Take advantage of any storage space on site to place furniture.
An Address is not enough
Let's say your event unfolds at a large venue that includes multiple points of entry for materials. The venue might have more than one dock for shipments and each dock carries a unique shipping address. What happens when you ship event materials to a large hotel? Event shipping labels must be as specific as possible to ensure materials arrive at the correct destination.
Don't Forget Return Labels
Create and pack return labels when you send the materials. This time saving logistical tip eliminates the last minute rushed feeling many event planners get, whenever they have to stand in a line and wait for printed labels.
Secure All Fragile Materials
Nothing throws off an event planner more than receiving a case full of shattered beverage glasses. As an essential part of Murphy's Law, materials shift during shipment, despite the meticulous attention paid by the shipping company. Ensure all fragile materials receive labels that identify the materials. The most vulnerable materials should arrive with event carry on items.
Welcome to the 21st Century
Consider purchasing software and mobile applications designed to make event logistics planning much easier. A hosted web tool also enhances logistics. Event logistics software includes features that registers guests, books meeting rooms, tracks speaker times, and lists every piece of equipment expected to arrive for an event. The best event logistic software automates routine tasks such as the confirmation of event schedules.
Even the most organized event planners miss minute details that blow up into major headaches. Start planning your event logistics right at the start of organizing the event by creating a flexible timeline and most important, incorporating contemporary software programs into your logistical plan.