In 1810, Munich – the capital city of Germany – hosted a festival to celebrate the marriage of Crown Prince Ludwig to Princess Therese of Saxony-Hildburgausen. This exuberant carnival brought together people from all around the area and featured food, beer, and games. At the close of the party, concluded by horse races for the Royal Family, the decision was made to repeat the festivities in the next years. This shaped the tradition of what we now know as Oktoberfest. Now, every year from the third week of September to the first Sunday of October, more than 6 million people attend Oktoberfest in Munich to celebrate the games, food, and beer of the Bavarian region.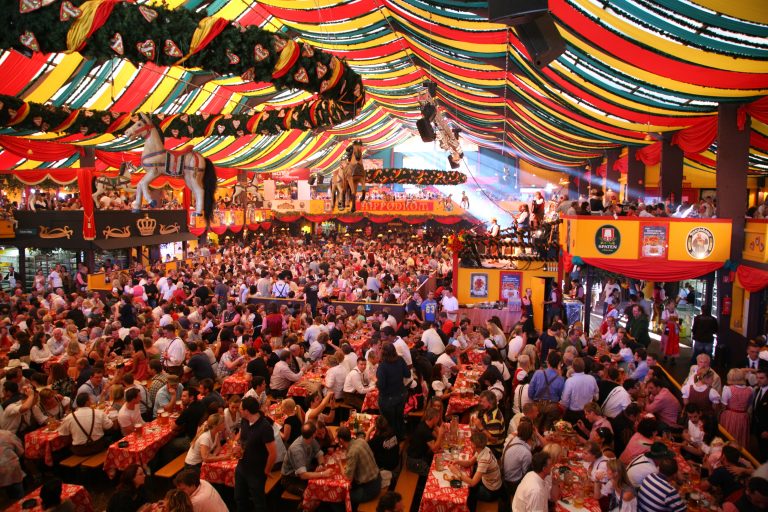 Pretzels, beer, and lederhosen have become synonymous with the German festival from our perspective across the pond. And while we love a good excuse to eat, drink, and dress up, we've been asking ourselves when planning a corporate party, why not embody this ideal autumnal theme?
"What's great about an Oktoberfest theme is it allows you to create activation stations where people can break out from the norm of sitting and talking," says Jamie Pecina, Display Group Designer. "You can organize games or entertainment, helping guests break away from cocktail tables to produce interesting communal stations. Oktoberfest is a great way to initiate more involvement and have a lively celebration."
Jamie also suggests using pergolas to design fun seating areas or using market carts to serve warm donuts or provide a hard cider tasting. "We sometimes tend to associate Oktoberfest with a lot of beer and cleavage, which isn't ideal when planning a corporate event. It really is an opportunity to blend autumn elements with a Bavarian vibe to create an overall great atmosphere."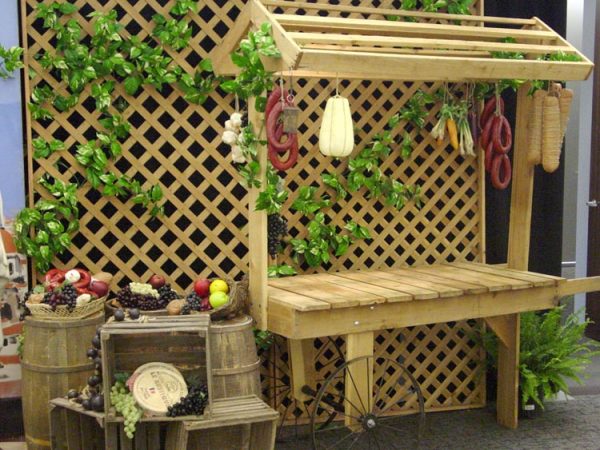 It's easy to incorporate the themes and ideas of Oktoberfest into your bash, but what about seasonal fall themed décor? How can a corporate party or event maintain the feeling of Oktoberfest without leaning too far into alcohol?
"It's important to remember the reason Oktoberfest came around: a celebration of a royal wedding," says John Lamb, DG Vice President. "For corporate functions, we think about how to turn a gathering into something engaging and social without alcohol. One example I love is an employee picnic lunch with different German foods and food stations."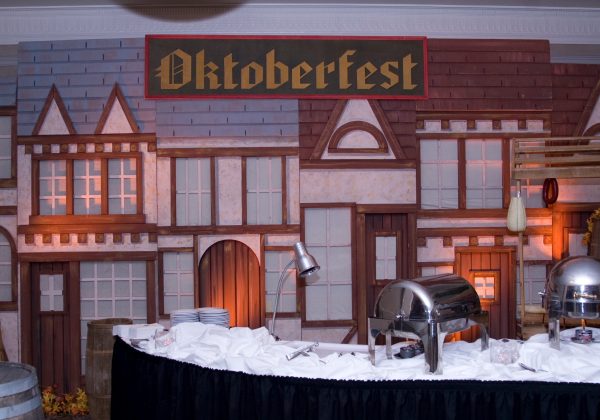 Has your company planned an End of Summer celebration yet? Recent trends have seen companies planning fun activities during the summer months as a way to give kudos to those working hard during warm days.
"Oktoberfest isn't just an excuse to drink, it's a fun atmosphere with great food and engaging entertainment," John Lamb concluded.
At Display Group, we want to help you create a memorable experience for your guests or employees with decorations and props from our custom event fabrication department and our selection of party furniture rentals. As summer winds down and we enter autumn, we look forward to collaborating with you and creating a spectacular Oktoberfest feast – your next best event!