At Display Group, we are fortunate to have some of the best employees around. Introducing our All in the DG Family Series where we hope you'll learn a little bit about the team. So far, you've met Niko Solomos. Now, let's chat with David Danielson. 
What is your name, title, and department?
My name is David Danielson and I am the Creative Director for DG-3D.
Explain your role at DG. 
In my role at Display Group, I am the manager and creative director of DG-3D which is the custom build shop. For me, I oversee everything that is built.
How long have you worked at DG?
I've been an employee for four years.
What was the most exciting project you worked on? Why?
We definitely have a few. One that sticks out is a project we did for Migos at Coachella last year. We built their stage set which was giant versions of their necklaces. Another job was for Google last year for CES. They did a Google Ride and we did several of the pieces for that.
Honestly, we do exciting stuff all of the time. For us, the scope and the timeframe make a job exciting. If a job has a large scope and a short timeframe, it keeps us motivated to create something amazing.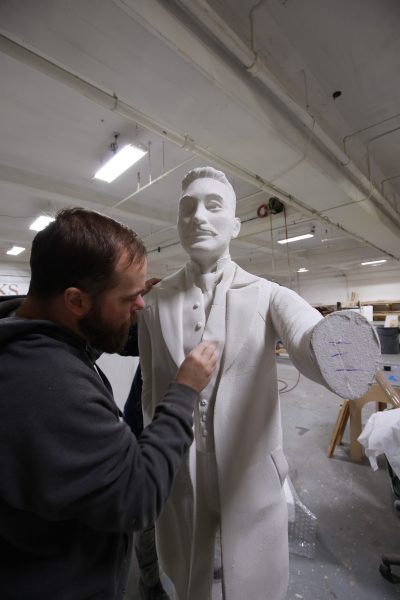 What was the most stressful project you worked on? Why? 
Ha! The same projects as above! The timeframe is always a challenge because we want to create something great and deadlines are always over your head. Another challenge for us is engineering. When we get a job, it's always the first time someone has built that project, so we have to figure it out from the get-go. If the deadline is tight, we have to make sure something works the first time because sometimes you don't have time for a second try.
What is the best piece of advice you have received in your career? 
Best piece of advice was: not to let the stress get to you; remember, no one is going to die. And sometimes I feel like that, but I have to remember it isn't like I'm commanding a platoon. If something fails (not that it ever does), we will be alright.
What is your favorite part about working at DG? 
I really like the creative aspect and being able to hire creative people. I also like that we have a place for artists to work and make a living.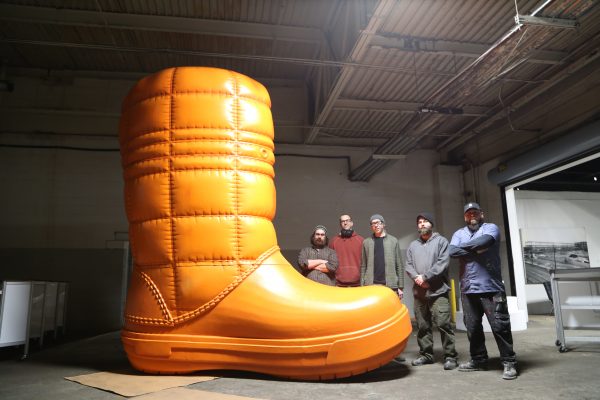 Where is your favorite place in Detroit to take in art?
The DIA just because it's got everything. I like art history and modern art.