We couldn't be more excited that October and Halloween are just on the horizon, and this month we bring you some non-traditional autumn themed décor inspiration with a splash of spooky!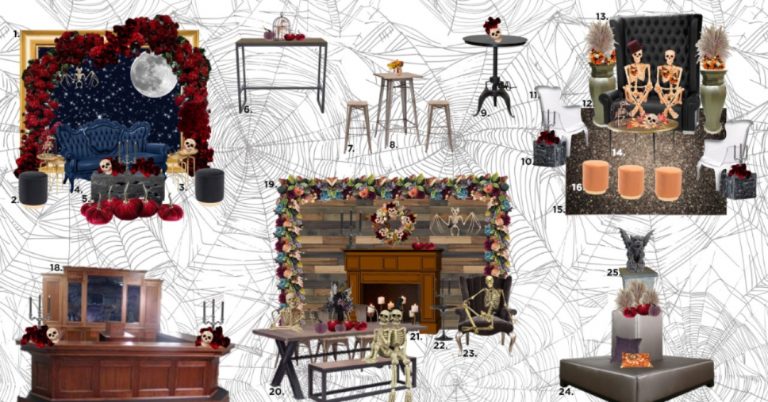 Give your guests an Instagram worthy moment with a custom photo op that is so stunning they can't resist to snap a picture. Draw your guests in by wrapping our custom 8' x 10' gold frame in a cascading arch of deep red roses, and creating a stunning background with our Starry Night dye sub fabric back drop and a custom graphic full moon. Dark colored event furniture and an eclectic mix of haunted accessories add a spooky vibe while maintaining an elegant look overall.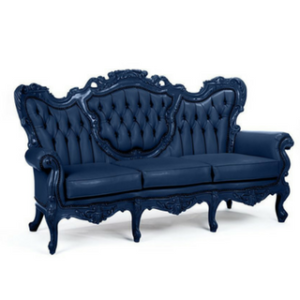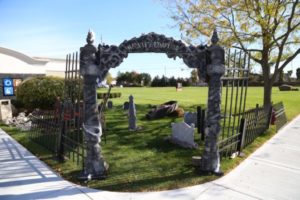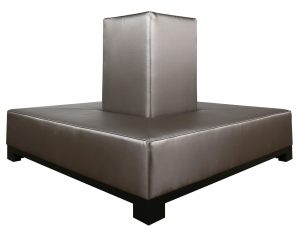 An updated twist on fall florals and foliage mixed with thoughtfully posed and decorated skeletons and accents of skulls and candelabras add a layer of color and texture to dining and lounge vignettes. Rich leather and velvet seating, accented with our ghostly, clear Luna chair, layered with wood and iron textures create a warm yet edgy palette.

Our Mahogany Bar with the matching Mirrored Bar Back is perfect for a haunted manor theme dressed with a few strategic accessories and rich hued, dramatic florals. Add in some rustic wood and metal cocktail tables with coordinating centerpieces and your guests will forget they're not in the Addams Family's house itself!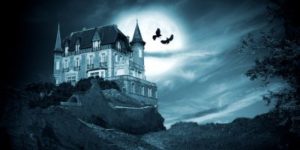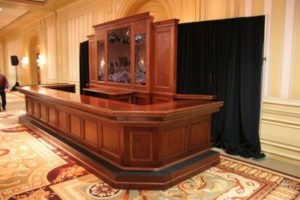 Spice up your upcoming fall or Halloween event and call us today to create a haunted evening to remember!
INVENTORY ITEMS:
1.CUSTOM GOLD FRAME, 8' X 10
2.BLACK NOLA OTTOMAN
3.FRITZ TABLES
4.MADAME NAVY SOFA
5.ASTEROID BENCH
6.LIAM COFFEE TABLE
7.MARIUS RUSTIC BARSTOOL
8.TITUS COCKTAIL TABLE
9.CRANK COCKTAIL TABLE
10.ASTEROID CUBE
11.LUNA CHAIR
12.GILVER FACETED URN
13.BLACK MAYFAIR BANQUETTE
14.HAMMERSMITH COFFEE TABLE
15.POLARIS RUG
16.NOLA ORANGE
17.MAHOGANY WOOD BAR
18.MIRRORED BAR BACK
19.RECLAIMED WOOD WALLS, 4' X 8'
20.HAIGHT ASHBURY TABLE, RUSTIC WOOD ELIO CHAIRS, +CIVIC BENCH
21.BROWN FIREPLACE MANTLE
22.BLACK POSEY SIDE TABLE
23.KENNEDY CHAIR
24.PORTERBANQUETTE
25.STONE PILLAR W/GARGOYLE