These days DG is all about custom, which is why we created our new line of Novo tables. This line allows for an incredible amount of customization, without the added cost. Our two styles and four sizes of tables allow for a quick swap of the table top for a variety of colors, textures and materials – creating vastly different looks.
The Novo line is designed to adapt to any of your event needs. Constructed out of brushed aluminum or steel, this sleekly designed line of tables allows the finish of each of its pieces to be traded out and replaced with an almost limitless amount of colors, wood grains and varnishes; perfectly blending into the atmosphere of your event. Available in sizes ranging from communal cocktail and seating height tables to smaller "cube" tables, there is almost no limit to what can be done! Novo can even be branded with custom graphics to showcase your company's logo or product.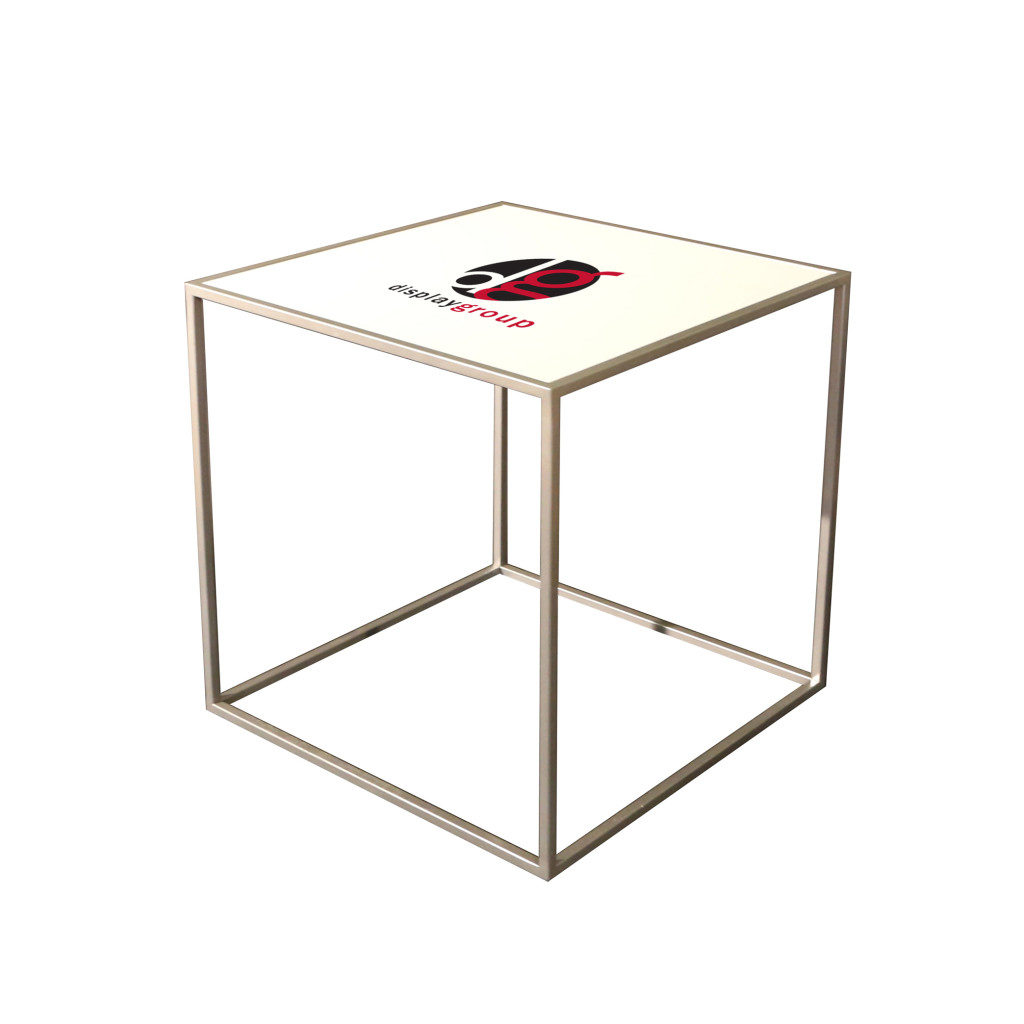 An extra feature for the Novo line is our powered "outlet table." Featuring eight table-top outlets – perfect for media coverage, a live tweeting area, or simply for the convenience of your guests. The outlets keep batteries charged so guests can share their experiences all night long.
Our Novo tables also pair perfectly with our existing brushed aluminum line of "light bars". These include registration counters, information desks (with interior shelving and sliding doors for storage), food counters, and both straight and curved bars. All of which can be customized as simply as our Novo tables to fit any theme for your next event! This additional line is perfect for any event and is the ideal way to show off your brand, logo or product by incorporating custom graphics.
To make your party even more unique, don't forget about our brand new custom backdrops, available in an almost limitless amount of images. Whether you want to cozy up on the beach at sunset or have a southern bayou bash, we can print your background to fit whatever theme your event needs!