The say the devil is in the details, which makes sense for professionals charged with planning an event. Running an event of any size causes stress and the stress heightens due to poor planning. Some events require months of diligent planning that covers the minutest details. Although events require different types of planning, every event that you plan and run comes with eight common event planning mistakes that you must eliminate to pull off your event smoothly.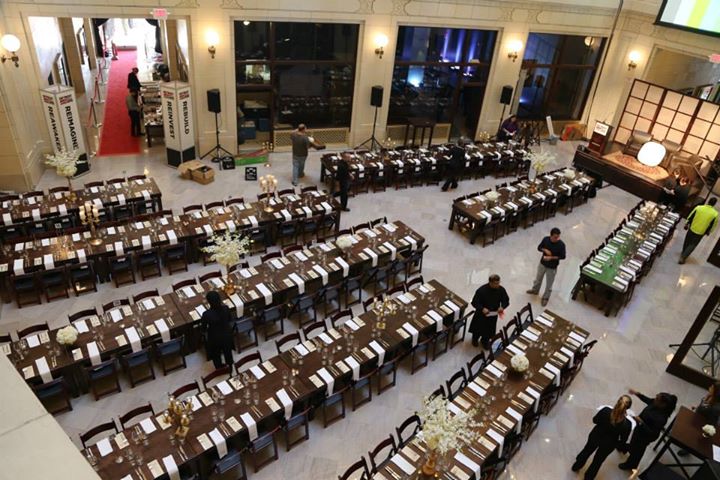 1. Running Out of Time
If you experience a race against time setting up an event, then you didn't allow enough time to unfold the chairs, set the tables, and connect the audio system. Event planners that rent spaces should expect the rented spaces not to be ready for set up until the day of the event. To compensate for the ticking clock, add staff to the set up crew to ensure the event is ready for guests when they arrive.
2. Not Planning for the Worst
Murphy's Law has special relevance for event planners. Anything that can go wrong will go wrong. This means event managers must make risk assessments long before the first guest arrives to the event. You have to prepare for the worst-case scenarios, from the lights going off to a fire starting in the hallway. Far too many event planners make the mistake of discounting Murphy's Law.
3. Lack of WI-FI
The best way to kill a good time at an event is not providing WiFi service for guests. WiFi is especially important for attendees of business seminars and conferences that need to stay in touch with the home office and regularly check email messages. Think about the power of social media. The lack of wireless Internet also means attendees can't post positive feedback about your event on Twitter, Facebook, or LinkedIn. Lack of WiFi or poor wireless service is one of the worst mistakes an event manager makes.
4. No Cloakroom for Personal Items
Once guests arrive to an event, they want to forget about personal items such as umbrellas and winter coats. Nobody likes carrying around a heavy winter coat between booths at an exposition or holding on to wet rain gear, while waiting in line to enter a conference room. One of the best ways to create an unfavorable first impression about your event is to forget to provide a cloakroom.
5. Unexpected Weather
An event held outdoors, such as a wedding reception or class reunion, immediately goes south if you don't prepare for rapid weather changes. Not only do you have to check the weather forecast days prior to an event, you need to monitor the weather the day of the event. What happens when it starts to rain and you haven't planned for a backup venue to move the guests?
6. Going Cheap on the Service Team
Event servers typically make an hourly wage that exceeds minimum wage. The double digit per hour rate prompts many event planners to skimp on the help. Nothing turns off guests more than shoddy event service, from harried workers at the check-in desk to frazzled servers that fall behind serving hot food. The mantra for staffing events should be "The more, the merrier."
7. Not Making Your Presence Known
Event guests want to know who's in charge of the event. A common mistake made by event planners is to remain in the kitchen or even in the office during an event. Your service and culinary teams need to have quick access to your brilliant decision making skills to solve guest service issues. Make your presence known or expect things to go awry at your event.
8. Running Out of Food and Beverages
Nothing makes a guest cringe more than "I'm sorry, we've run out of draft beer." There is not one compelling reason to run out of any beverages, especially alcoholic beverages that have relatively long shelf lives. Running out of food is another mistake make by event organizers and managers. Moreover, for buffet service that includes passed food, make sure the service team covers the entire room.
Avoiding all of the mistakes commonly made planning and running an event means nothing, if you forget to follow up with the event guests, particularly the primary contacts. Guest feedback enables you to learn what mistakes you made, which gives you a head start on not making the same mistakes at your next event.