All of the brainstorming, planning, and organizing of your special event loses its effectiveness, with a lack of a strong promotional strategy. Whether you plan to throw a wedding reception or class reunion based on a theme, you must get the word out via several different channels. Does your event center on a specific cause? Do you plan to throw a bash to celebrate a civic festival? Is your event simply a business meeting that takes place over several days? It doesn't matter what type of event; you need to promote the event by tying the theme to why it's important for the guests.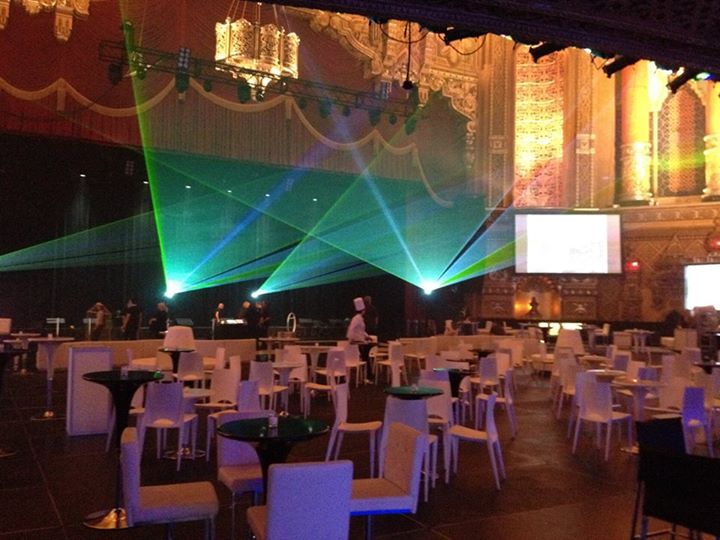 The Invitation Gets the Ball Rolling
Many events require organizers to send out invitations to guests. Snail or electronic mailed invitations should include an explanation of the event's theme. Wedding receptions are self-explanatory; what you need to do involves describing the entertainment, culinary service, and most important, the bar setup. Themed-based special events require a description of what guests should expect, as well as an enthusiastic promotion of the event's activities. Attire appropriate for the theme also should have a place on an event invitation. For example, if you're throwing a Pirates of the Caribbean theme party, describe the costumes and decorations guests can expect to see during the event.
Social Media Offers the Most Effective Event Theme Promotional Tool
No other event promotional tool has more impact than the impact of social media. Facebook provides the consummate promotional tool for informing readers about event theme updates and hyping the energy of a themed event. Twitter acts as strong channel to remind guests of the pending themed event. LinkedIn gathers like-minded professionals that stay abreast of changes to the theme of a business meeting or seminar. Promoting your event theme via social media reduces the cost of promotional materials, such as the paper and printing costs associated with brochures. Twitter and Facebook offer customized theme templates or you can recruit the service of a skill graphic designer to create memorable promotional materials uploaded online.
Email Keeps Everyone in the Loop
Most special events require some type of RSVP. Once you receive guest reservations for an event, you can email them with updates on the event theme and generate excitement about the themed event. Ask for email addresses on event invitations sent through snail or electronic mail, but make sure to promote the event by implementing email marketing strategies. Many themes tie into historical events that you use to promote within your email messages.
Photographs Sell Event Themes
Let's assume you run a restaurant and plan to hold a tasting event for invited guests. What better way to promote the event theme of a food and wine tasting by sending promotional materials that include photographs of different menu dishes and wine vintages. Photographs also sell event themes by presenting the colorful decorations guests can expect to see at the event venue. You can upload photographs to your business website and include photographs in promotional brochures.
The theme of an event represents the primary way for you to generate excitement about the event. Always make promoting your event theme an integral part of your event planning to do list.