When it comes time to host a corporate party there are many themes from which to choose. One of the most popular and fun themes to date is the casino themed party, which is not only an enjoyable and entertaining idea, it can be highly versatile so that you are able to conform it to fit the standards of your particular corporation.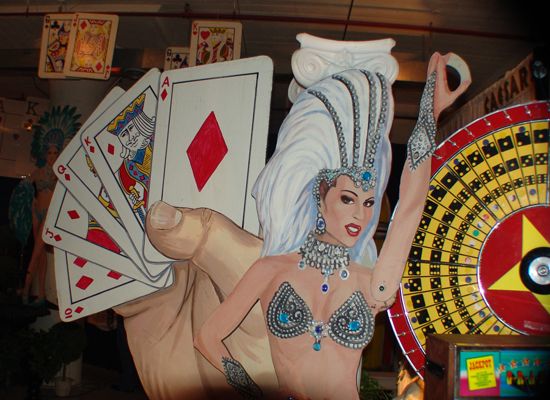 Casino Theme Options
Choose from one of the options below for hosting a corporate party with a casino theme.
Adults (21+) Only. If your company consists of people over the age of 21, the option to create an atmosphere that truly represents an actual casino is a great idea! Gathering a few pictures of some of the more popular casinos in order to get a picture in mind of how you envision the venue to appear is a great place to start.
Family Fun. If your company is one that has a lot of employees with families, then hosting a casino-themed party can be fun and should be geared towards a variety of different ages.
Formal? Choose to make this theme formal by requesting that guests dress up in a tuxedo and/or a formal gown, which very much represents some of the more famous casinos, such as those in Monte Carlo or Monaco.
Casual? Make this theme super casual by not implementing a dress code at all.
Casino Theme Décor
Decorating the event can be lots of fun! as there are lots of choices to be made when it comes to decorating a corporate casino party.
Martini or Mojito Tables. Choose from white and/or black martini/mojito tables that can add that extra elegance to any party.
Bars. Choose from one of the many lighted bars (also comes with custom graphics for a specialized and more personal touch!) that are available, giving your corporate casino party that extra level of sophistication as well as a more modern touch. Or, choose one of the mahogany wood bars, which are considered to be more casual yet offers a comfortable, down-to-earth feeling that makes people feel at ease.
Backdrops. Choose to represent a particular casino area by choosing event backdrops to set in the background.
Vegas Strip, Venice Canal, Eiffel Tower, Times Square, more…
Cutouts. Place some cutouts of some of the more popular people/items that are associated with a casino.
Elvis, Cher, Dean Martin, Frank Sinatra, Show Girls
Poker Hand, Dollar Sign
Venice (water, bridge, more…)
Props. Add some props to the décor in order to add that extra flair that people expect when attending a corporate party
Mini Slot Machines, Dice,
Custom Casino Signs
Statues (Thinker, Apollo, Venus, more…)
Bottom Line
When hosting a corporate party with a casino theme, be sure to choose the type of casino party that will best represent your particular company. Choose to serve alcohol or keep it alcohol-free, and don't forget to let your guests play with fake money that can be used near the end of the party to pick out some gifts/souvenirs so that they will be able to remember this super fun and exciting night for a long time to come!
Interested in planning a casino themed corporate party? Contact our team of event planning experts to help you hit the jackpot with your party.