'Spandex Walls' probably isn't a term you hear very often. Although we're all most likely to be familiar with the word spandex, which refers to a stretchy fabric that is very durable and strong, the term Spandex Wall isn't a phrase that usually comes to mind when looking to create/host a special event. Therefore, the following information is meant to inform you about some of the ways you can use a Spandex Wall for your next special event.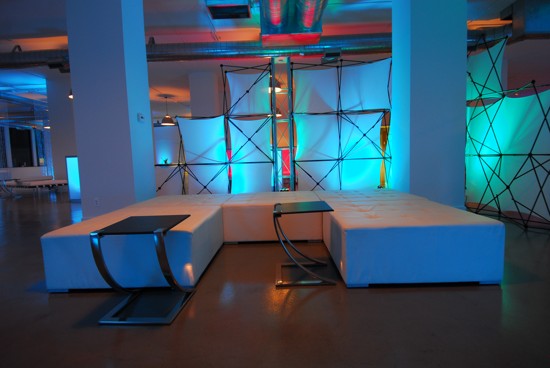 A Little Information about Spandex Walls
Often used for decorating special events, Spandex Walls come in a variety of shapes and sizes. Although Spandex Walls are often utilized when a hosting space/venue needs some help by covering up plain or unattractive areas of the room, they are also able to add that extra bit of flair often sought when planning the decorative aspect of the event. Accordingly, Spandex Walls can really jazz things up by making  a particular statement, such as adding a corporate logo and/or a special event message, and/or adding special lighting for establishing quite the dramatic effect.
A Few Ideas for Using Spandex Walls
Spandex Walls are special in that they illuminate well when supplied with a lot of light, especially in an event room where the lighting is more subdued, They can also easily add a bit of elegance and sophistication to any type of event. Additionally, adding colors can provide some texture and depth to the overall look of a Spandex Wall.
Piano/Music Themed Event. Imagine hosting an event with a music theme and being able to highlight the walls, ceilings, or both with Spandex Walls that have printed piano keys on them! Your guests will be amazed at how magnificent these Spandex Walls look when they arrive, and will surely admire the fun and trendy style that these particular Spandex Walls add to the overall event theme.
Collapsible White Spandex Wall. For a smaller venue/event, or even to create individualized areas within a larger venue/event space, consider using a collapsible Spandex Wall.
White Spandex Wall with (Flame F/X) Lighting. Throwing a special event that needs to really make a statement? Add lighting and/or special lighting effects that are sure to impress and have everyone talking about the wow factor that happens when you do!
Bottom Line
If you're hosting an event and want to add that special and unique wow factor that will be sure to impress, consider using a Spandex Wall. There are a few different ways in which to utilize them, making Spandex Walls a great choice for any event. Use them to either cover up a particular area in a chosen venue so that the overall style fits in with the overall theme, to specifically support the event subject matter by adding logos and/or messages, or to add that extra touch of style and sophistication that can help give your particular event the ability to exceeds everyone's expectations.