Display Group teamed with Fox Sports Network to design larger-than-life bobble heads for some of Detroit's most loved athletes. Tigers outfielder Torii Hunter and pitcher Max Schertzer, Red Wings goalie Jimmy Howard and center Pavel Datsyuk, plus Pistons forward Josh Smith and center Andre Drummond, have all been commemorated with 8-foot-tall bobble heads created in their likeness. These bobble heads will be featured around Detroit for the entire month of April as part of FSN's "April in the D" promotion.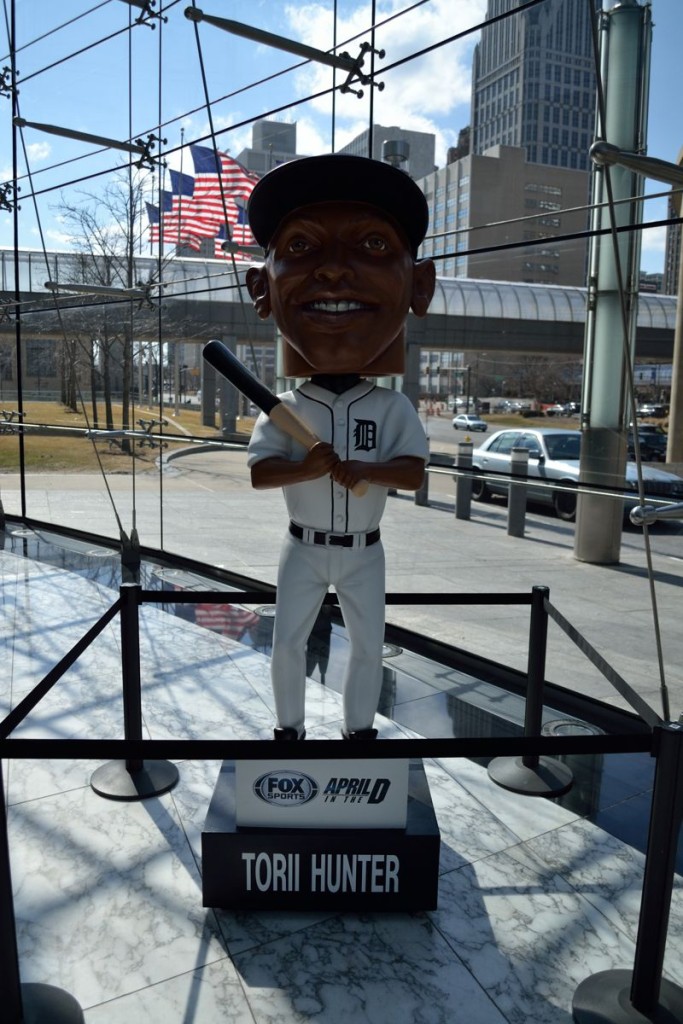 Our designers worked incredibly hard to design and perfect the six Detroit athletes, making sure to spare no detail. From Scherzer's dual colored eyes to Josh Smith's compression sleeve – no detail went unnoticed. The six bobble heads were placed in front of Comerica Park for the Opening Day celebrations and subsequently moved to different locations around the city.
Scherzer and Hunter can be found in the lobby of the Renaissance Center, Drummond is at the Rosa Parks Transit Center, Josh Smith is sitting pretty on the Riverfront at Rivard Park, Jimmy Howard is tending goal at Campus Martius and the beloved Pavel Datsyuk can be found at Grand Circus Park, perfectly placed close to the famous hockey bar, Cheli's. Check out the map of the locations and go find your favorite player! Take a picture and upload it to our Facebook page so we can keep up! For more photos of all the bobble heads, check out our Facebook page!