Mixing industrial and rustic materials is the latest trend in events, so we've brought in a few new items to help you keep your event looking stylish! Our new tables and chairs mix industrial metals with natural wood materials, creating a gorgeous finished product!  The two contrasting materials combine to create a down-home feel that can easily be dressed up or dressed down to fit the style of your event. Adding a crisp white table runner and florals create a beautiful and classy environment or leave the furniture as is and dress-down your event, making it an inviting and casual soiree. We have something for any type of event, big or small.
These new items are incredibly adaptable and fit both upscale and relaxed events and can even be used inside or outdoors! With three styles of tables and chairs, we're sure to find something for your event!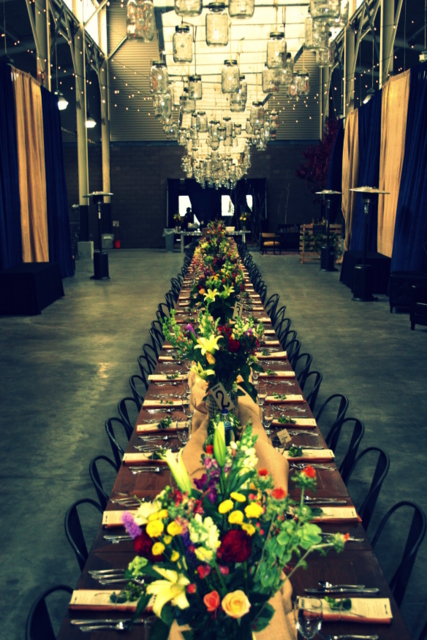 We've also added over 100 retractable stanchions to our inventory due to popular demand. Use the stanchions to create roped off space, control crowds or separate VIP areas! These stanchions are a great way to keep your event looking and feeling the way you planned!