At Display Group, we are fortunate to have some of the best employees around. Introducing our All in the DG Family Series where we hope you'll learn a little bit about the team. So far, you've met Niko Solomos, Dave Danielson, Cheryl Behnke, Lindsay Sowter, Taryn Branski, and Garret Komatz. Continuing our series is the amazing Vivian McConnell! 
What is your name, title, and department? 
My name is Vivian McConnell and I am the Controller in the Finance and Administrative Department.
Explain your role at DG. 
It's interesting, the more we've grown, the more my position has become much more focused! My main function is to manage the finances. I make sure everything is balanced and everything is accounted for. I also handle payroll and HR, negotiating employee benefits and our relationships with our insurance, IT, and utility providers. So, while my duties have narrowed, my job is much more important.
How long have you worked at DG?
25 years – I started in the fall of 1994. Although I'm not the first person to hit 25 years – John Lamb is!
What was the most exciting project you worked on? Why? 
There are so many to choose from after 25 years! One of the most exciting things we did was when the Super Bowl was in Detroit. We did so much stuff during that event. That was really the first big project that was a weeklong undertaking for our crew. We were so busy; at one point I was helping load the trucks! We were pretty small at that point, so if you had two hands, you were helping. But we pulled it off and everyone did a great job. Not only was it an exciting time for the city, it was an exciting time for us!
More recently, something that has been really exciting is branching our business into DG-3D, our creative workshop. It really goes hand-in-hand with what we do. And it's exciting to watch the process of us buying a machine and investing in a lot of talented people to create this whole new branch of our business. It has worked out quite well – and has brought a completely new level to our business. We've always been good, and this gives us way more depth.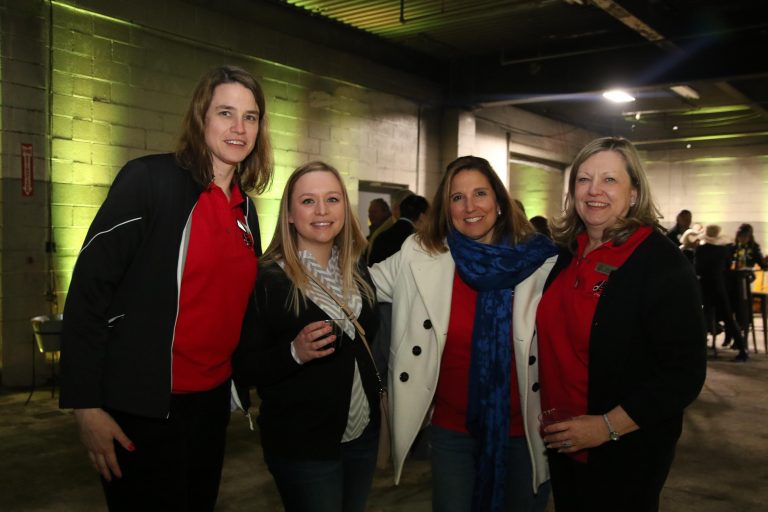 What was the most stressful project you worked on? Why? 
Truly, so many things can be stressful and exciting. For me, moving to this new building was stressful. If you look at the depth of our inventory, you realize what an undertaking it is to move it all across town. Also, this building was vacant for a long time so we had to set up all of the utilities and hire people to come in and install new plumbing and there is a LOT of coordination involved with that! We ended up creating a system where we would have jobs complete off site and have the loadout crew take the inventory to the new warehouse. It was stressful to move the staff and the inventory, plus, we got comfortable in the old building! But this building is wonderful and it makes so much sense logistically – even if the initial move was stressful.
What is the best piece of advice you have received in your career? 
The best advice I've ever received is to enjoy what you do. If you got to work every day and you're miserable, it isn't healthy for you or the company. You can still have a bad day, but you really shouldn't be miserable every day.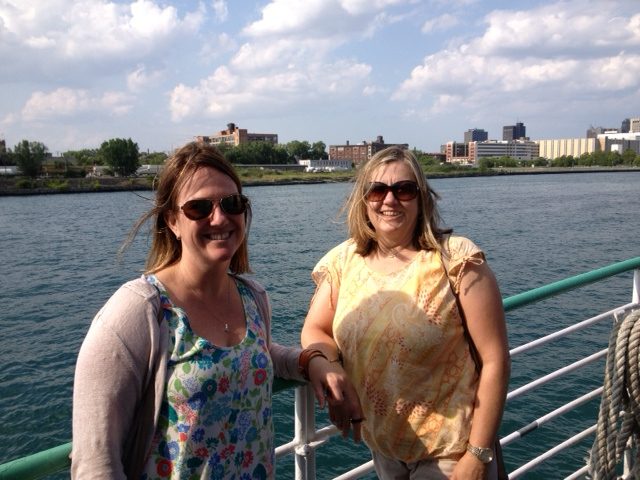 What is your favorite part about working at DG? 
It's the people. We work with so many creative people that do such amazing things. There's always something new!
Where is your favorite place in Detroit to have a fun night out? 
I'm a volunteer usher at the Fisher Theatre and I love going there. I love seeing plays and musicals. I also love Tigers games and going to Comerica Park in the summer. It's one of my favorite things.