At Display Group, we are fortunate to have some of the best employees around. Introducing our All in the DG Family Series where we hope you'll learn a little bit about the team. Continuing our series is the illustrious Garret Komatz.  
What is your name, title, and department?  
My name is Garret Komatz, I am the Operations Support Specialist in the Operations department.
Explain your role at DG.  
I have multiple roles at Display Group! I begin the connection from sales after an order is confirmed to operations. Every single one of our jobs has a folder with key information, and I assist in constructing those. I also reach out to clients before events and connect them to the onsite setup and strike crews. I serve as an assistant to our shop and our accounting team by building shop order calendars and filing purchase orders. There's a lot of digital data entry and I create our digital schedule for our production staff.
How long have you worked at DG? 
Seven years as of July 5, 2019. (editor's note: you started July 5th?!)
The fourth of July was a Wednesday and I started on a Thursday during a brownout in the city. I also remember we did a Symphony of Brands event at the DSO my first week and I got to see the extent of what we could do. It's been overwhelming to see how it has grown significantly since.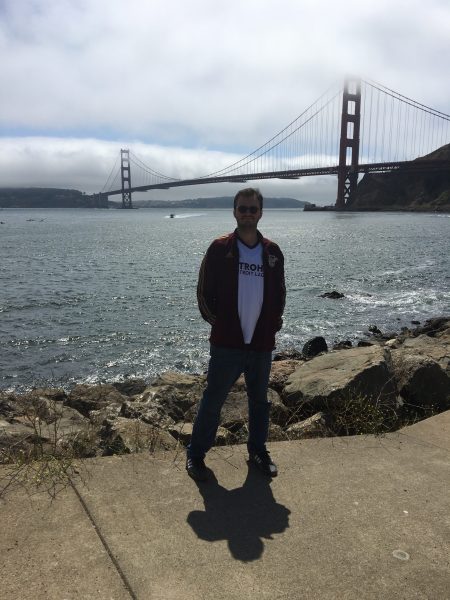 What was the most exciting event you worked on? Why?  
Oh boy. I used to work on the sales side before I transferred over to operations. In 2018 there was a two-week stretch when I had to work a series of multiple unrelated events with different vendors and when we played a major part in the implementation of the Junior League of Detroit from concept to design to final product and making sure it succeeded. It was an exciting web of clients, vendors, and the DG leadership team working together. It felt really good and really rewarding to finish it.
What was the most stressful event you worked on? Why?  
The same one!
But honestly, my real answer is the one year I assisted with Jazz Fest in 2017. That is a festival that has a lot of moving parts and a lot of people to make happy. It gets stressful trying to juggle so many different things, but the beautiful thing about that job was that we had a great crew that helped bring it to life and we were stronger because of it. Now, working in the operations side of things, I deal with the back end and this seems like nothing!
What is the best piece of advice you have received in your career?  
I think I've heard a little bit of everything over the years in terms of advice. For me, I relate most to the concept of "one thing at a time, one day at a time." It has shown me to really analyze the small details in what I do, and actually, I end up getting more done!
What is your favorite part about working at DG?  
For me it's a combination of the people and the atmosphere. I get to work in a place where we get to be lighthearted and have great banter with my coworkers and be myself. At the same time, I play a part in some awesome creative concepts while still getting to be around wonderful talented people on a daily basis.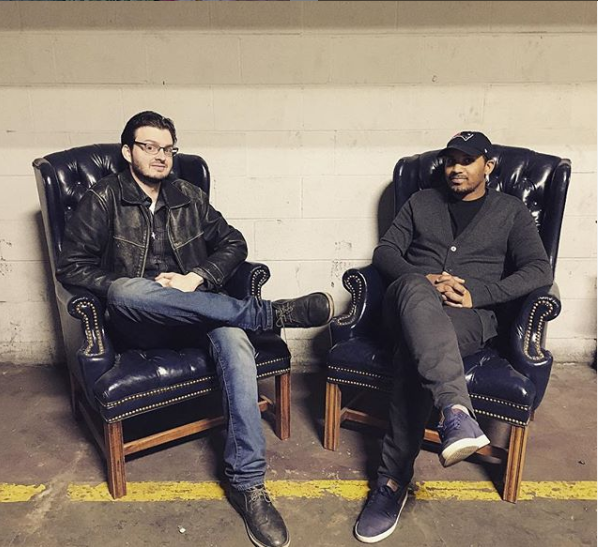 Where is your favorite place in Detroit to have a fun night out?  
There are a few people that this will be a no-brainer for…I am a HUGE soccer fan (and that's an understatement). Most of the things I do in Detroit revolve around the Members Cup Champions Detroit City Football Club. I can frequently be found at the City Fieldhouse, I occasionally help with bar service and I host trivia there once a week! I go to every home match at Keyworth Stadium and will be found in the Supporter's Section. And yes, I occasionally travel to see them play.
I also like to go to concerts around the city, my favorite venue is Masonic.