There's one maxim that always holds true in the world of any kind of design: change is the only thing that stays the same. When it comes to creating the perfect event, whether you're talking about a corporate team-building seminar or a quinceañera, it pays to do a little research into trends from a few different arenas so you know what cutting-edge really means and can take them into account. Here are few key examples for anyone putting on event in the Spring or Summer of 2016.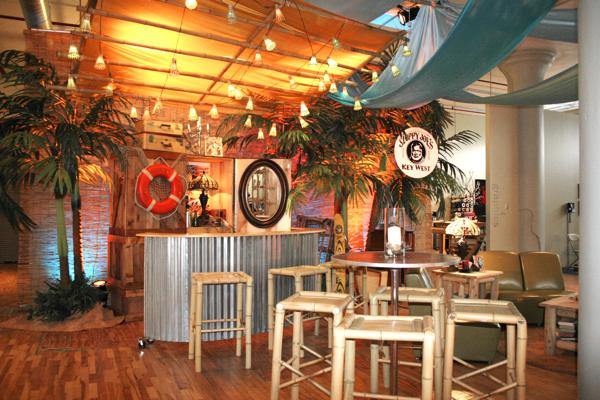 Food Trends: No-BS, Low-Carb, Street Food
The biggest trends in food right now are, in order:
Everyone from McDonalds to your mom is getting rid of everything artificial, and quite a bit of natural-but-possibly-scary stuff, from their ingredients lists. You've got the serious hipster places like Panera that are ditching some 175+ different artificial additives by the end of the year, all the way down to Dunkin Donuts that is getting rid of titanium dioxide (a whitening agent) by the end of the year.
Many people are recognizing that low-carb diets are healthier for them. Not everyone, because quite simply we're all different and some bodies actually do thrive on pasta, but a surprising percentage of the population is going for alternatives like zucchini and carrot ribbons or shirataki noodles. (As a secondary 'bonus' trend, vegetable consumption is rocketing up due to the increasing popularity of vegetarian diets and the replacement of carbs with vegetables.)
Event-goers in particular are super-duper keen on street food lately! Whether it's served from an actual street stand, a food truck, or even handed out at a cafeteria-style window, any event that doesn't force itself into the sit-down-dinner mold can benefit from an injection of pick-your-poison style street food service.
Designing around these trends means keeping in mind that people who are eating less carbs tend to be less lethargic and more active even with full bellies, that providing a simple menu that displays the wholesomeness of your food will make your guests remember your event more fondly, and figuring out what street foods can be eaten by guests on the go without spilling on their rented tuxedos.
Fashion Trends: More is More, Back to the '90s, Technophilia
From this Spring's Fashion Week, we've learned that:
Everyone featured looks that were loaded with detail. The 'simple is better' motif of the past several years took a huge back seat to models decked out in dozens of accessories, from tiaras (yep!) to heavy chain-link necklaces and earrings to gaudy clutches and rucksacks (yep!) festooned with eye-bending color and patterns.
Many designers went back to the '90s for their inspiration, featuring looks that could handily have been worn by Kate Moss, Claudia Schiffer, or Tyra Banks back when they were all working the runway. Who would have imagined we would see the 'slip-as-a-dress' or actual velour on the runway again?
Event-goers in particular are big into the Macklemore-re-inspired 'Boho Chic' theme this Spring, with similar levels of loaded-down detail and retro theme, but purchased secondhand (or, for the non-Thrift-Shop types, artisan-made) and thrown together in an eclectic but stunning collage of styles.
Designing around these trends means treating your event space like it's a model. Consider how you can accessorize, how you can find your inner Spice Girls/Pulp Fiction/Nirvana (as appropriate), and how you can do it in a way that shows off your dedication to not overspending and/or supporting the local artisan community (as appropriate).