It's time to finally get to the part of the association event planning process that everyone actually thinks of when they think of planning an event: the part where you solidify details. It's time to make real choices! These steps don't necessarily have to happen in any particular order, but they do all have to happen before the event can begin — so make a list and check it twice.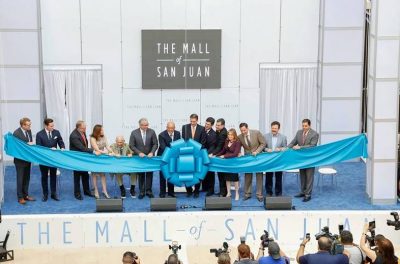 Venue
The fundamental question when choosing a venue (other than budget) is "can it do what we want it to?". The fundamental problem with answering that question is that you cannot know all of the capacities of a venue by doing your own research. Thus, the creation of the Request for Proposal, a key bit of paperwork that you send around to the most-relevant venues to discover whether or not they will actually work. There's a great amount of information available about creating and distributing RFPs available at CVent.com.
Headliner(s)/Speaker(s)
Of course, the headliner/keynote speaker is generally the biggest draw of any event. Much like a venue, however, you can't guarantee that a specific speaker will be available, so you need to brainstorm a list of 3-5 possibilities and send out inquiries. This means starting early on so that you have time to get responses, select one of the positive responses, and then send them a contract for the job and get it back in plenty of time.
Other Activities/Entertainment
While the headliner is important, it's actually only a small part of the total event. You also need to perform the same basic tasks several dozen times setting up smaller activities and entertainment to fill out your event.
Industry Members
No association event is complete without representatives of the big industry hitters in attendance. Most of your guests you can rely on your marketing efforts to reach, but this is the time to make "a list of the A-list." Brainstorm a list of names that you can use as part of your marketing, who will attract other insiders just by being there.
For example, if you're putting together an event centered around the electronic collectable card game industry, you're going to have people fresh new game companies like Counterplay (Duelyst) and Abrakam (Faeria) showing up just for the networking — but you're probably going to have to work to convince Blizzard (Hearthstone) or Wizards of the Coast (MtG Online) to send representatives, much less set up a booth and do some showing off.
Knowing who you need to pre-market to is a big part of giving any association event that "movers-and-shakers" feel that makes a trade event something special to the attendees. Figuring out how to pre-market is probably worth a post all its own, but we'll leave you to do that research on your own.
Registration
This might seem like an odd consideration at this point in the process, but the fact is that the registration process has to be 100% in place before the next step (marketing) can begin, so it has to be not just decided upon, but actually built during this step. That can be something as straightforward as purchasing access to some quality Association Management Software like MemberSuite or MemberClicks, or can be as complex as hiring a web developer to put together a registration website, app, and autoresponder-based event-news email system.
OK, now that you've gotten the important details solidified, it's time for the last pre-event part of the association event planning process: marketing the crap out of your event!