Display Group and the GTB Agency worked together to produce a custom Breast Cancer Awareness installation for Ford's Warriors in Pink. The three-dimensional display was created using more than 2,000 origami cranes in multiple shades of pink to be showcased in the FordHub storefront in NYC.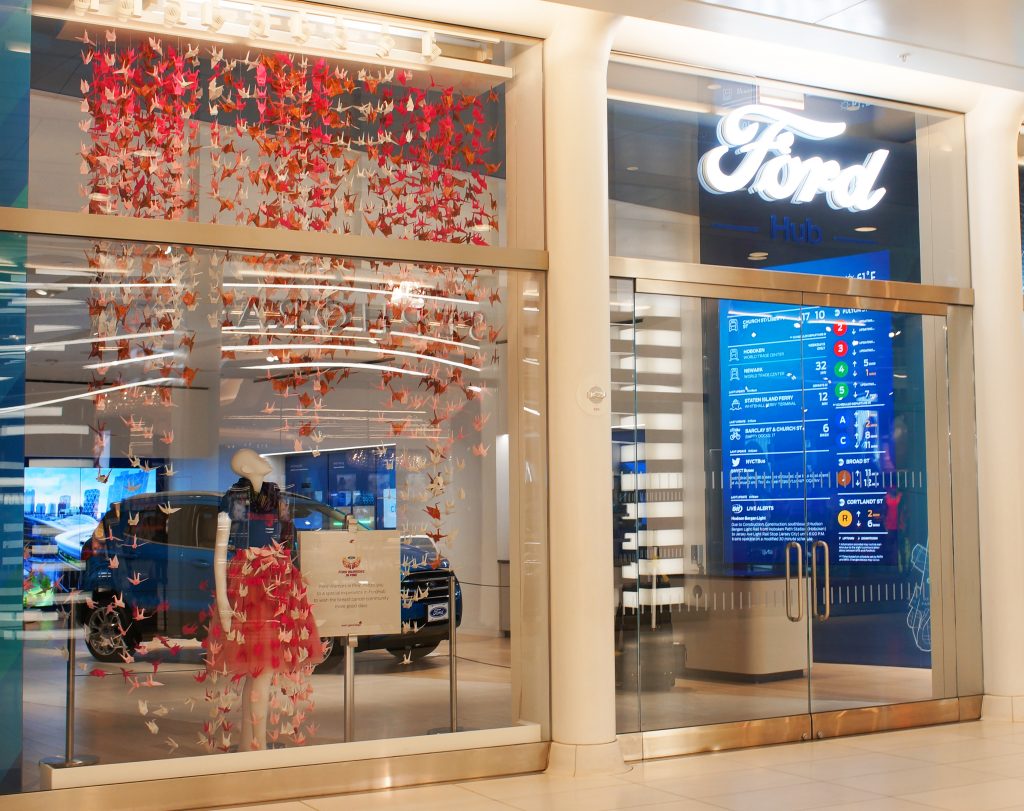 Ford's Warriors in Pink multi-level installation is cutting edge in design and creativity. The display is part of an interactive exhibit that allows visitors to create their own origami cranes to "fill with well wishes" and raise awareness for the fight against breast cancer. A temporary greeting card wall was built to cover an existing permanent display. The three walls were built to seamlessly integrate with the space. Custom acrylic rails were built to hold an assortment of postcards designed specifically for the warriors in pink campaign.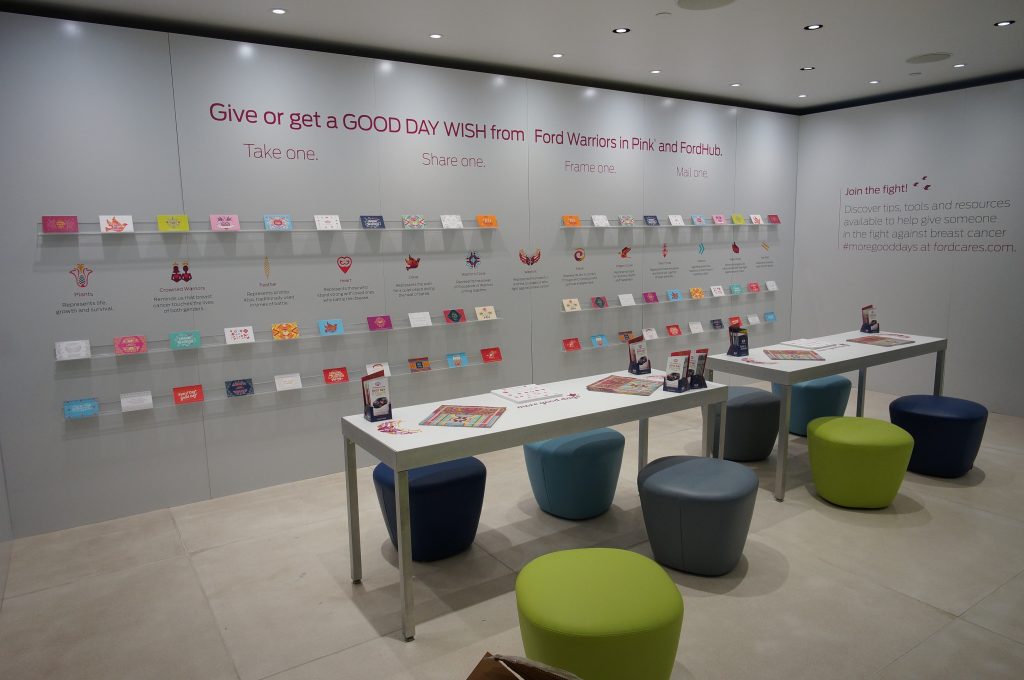 Applying inventive design techniques, the Display Group design team produced this specialty piece in-house. Suspended from metal cable, the crane exhibit was shipped to NYC and assembled by the Display Group installation team onsite.