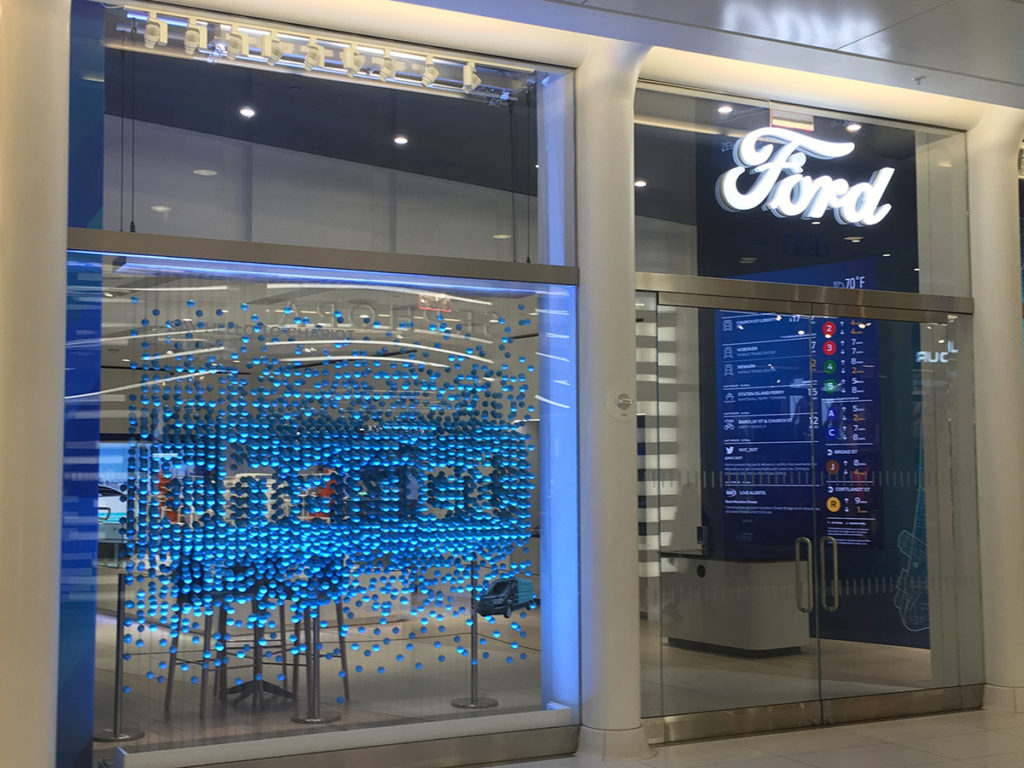 Display Group, along with the Imagination and GTB agencies, teamed up to create a unique display for the launch of Chariot in New York City, a new ride sharing platform recently purchased by Ford Motor Company.  The display was created to fit within the front window of the FordHub. The purpose of the FordHub is to connect with its consumers on an experiential level.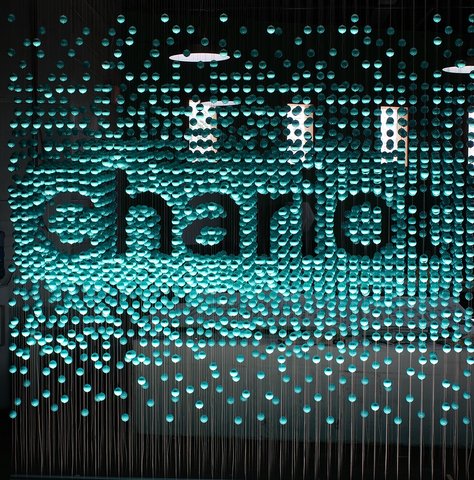 To make an impression for the launch of Chariot in NYC, the Imagination and GTB teams wanted to create a three-dimensional display created out of beads.The installation was designed to reveal the Chariot logo in the void of the suspended beads.
Utilizing innovative design techniques, the Display Group design team produced this custom piece in-house
With over 3,500 beads painted in Chariot blue, this multi-layer installation is on the forefront of branding and design. Each of the beads were painted and suspended from metal cable. The display was designed three-dimensionally, then broken down into (14) different units, to be shipped to the site. Display Group's installation team traveled to NYC to ensure the installation went off flawlessly.