Most special events include a food menu that ranges from a simple continental breakfast to an elaborate multi-course, sit-down dinner. Several factors come into play when event organizers plan event menus.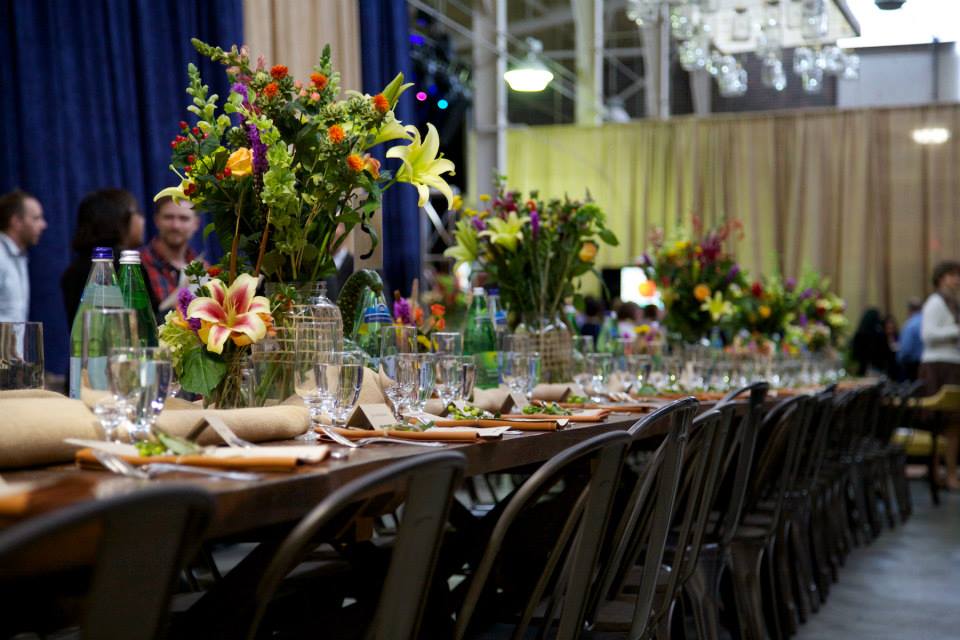 Budgeting for your Event Menu
Successful event planners create budgets for events to help keep costs down. Of all of the costs, food represents the most volatile cost component. You cannot expect to serve filet mignon on a shoestring budget. Not only do you settle on the cost for food for an entire event, you also need to break down what each type of food costs. Your event budget determines which purveyors that you turn to for product, whether you need fresh romaine lettuce for the salad, or jumbo prawns for a shrimp cocktail. Buying out-of-season seafood and produce sends your menu budget through the roof.
Choosing the Right Type of Event Menu
Event planners must consider the type of event and build the menu around the event. A daylong business seminar that includes several breaks for refreshments should include food items, such as sandwiches and finger foods, which attendees take with them back to the conference tables. Boxed lunches work great since you know how much exactly it costs to create each boxed lunch. For formal events such as wedding receptions and class reunions, you need to create a well-thought menu that works in the right type of kitchen. Sit-down dinners served in chafing dishes require thicker cuts of meats that do not degrade due to prolonged exposure. Courses brought to the table by a team of servers provide event planners more flexibility in creating event menus.
Finding the Right Kitchen for Your Event
The layout of the event facility kitchen must accommodate the type of menu that you plan. For multi-course formal dinners, you require a pantry, fry, grill, saute, and expeditor station to ensure smooth service flow. The level of culinary expertise also plays an important role in determining your event menu. You need at least one classically trained chef to pull off a sit down dinner that includes hundreds of guests. Classically trained chefs recruit cooks that possess superior cooking skills and they know how to organize a larger kitchen to maximize production efficiency.
How Much Food Do I Need for an Event?
No event planner wants to turn red-faced at the sight of empty chafing dishes that remain empty because the food has run out. Then again, having an inordinate amount of food left over after an event costs a considerable amount of money. Several things factor into ordering and preparing the right amount of food for an event. You must consider the type of event, type of food served, length of the event, and number of people expected to attend. For example, a brief cocktail reception requires much less food than an open buffet the runs for three hours.
Here are some quick rules of thumb for ordering the right amount of food:
How Many Appetizers Does an Event Need?
An event that does not include dinner: 10-15 pieces per guest. Go a little higher for buffet style service, since guests tend to eat more from a buffet than they eat off hand passed trays. Lower the number of appetizer pieces to between three and five for appetizers served before salad and entrée. Midday snacks only require between one and three appetizer pieces per guest.
Entrée Serving Sizes for Events
Many event planning consultants recommend that the main entrée (protein like beef, pork, chicken, or seafood) should be between five and seven ounces. Two or three sides cover the plate, without causing guests to overindulge. The combination of side dishes includes beans, rice, pasta, fresh vegetable, and some form of potatoes.
Remember that most sit down dinners come with bread and salad, which rounds out the perfectly planned event menu.
How Long Should Food Be Served at an Event?
Event schedules create logistical nightmares for event planner that match the wrong menu to the event. Time answers the question for planning an event menu.
Buffets last between one and three hours
Box lunches work great for 30-minute breaks during a meeting or seminar
Plated meals must stay hot and fresh for roughly 90 minutes
Cocktail receptions last about an hour before dinner, longer if the reception goes solo
Use longer lasting menu items for working breakfasts and lunches, as guest take turns over an extended period grabbing something to eat
Planning a menu is one of the most important items on your event to-do list. Always defer to culinary professionals that possess the food knowledge and purveyor sources to ensure your guests leave the event praising your creative menu.
Once your menu is in place, contact Display Group to finalize the furniture and décor details for an unforgettable event!