For your next event inspiration, we look to vintage rock n' roll royalty, and eclectic bohemian vibes as inspiration for creating your next best event! Visions of jam sessions lasting until sunrise, and band members clad in thread barren Levi's, flowing caftans, and glamorous oversized shades came to mind as we curated this collection of pieces to transform any venue into a bohemian dream.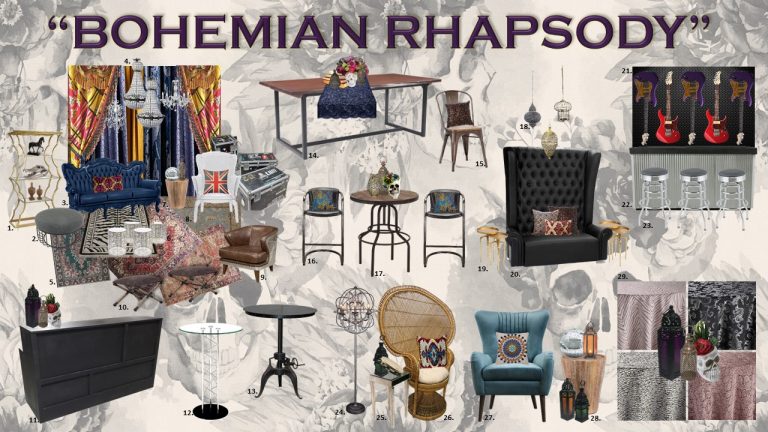 A mix of layered textiles including rich, dark leather upholstery and luxurious velvet, layered vintage rugs, sparkling lanterns, mirror balls, and chandeliers create a warm and eclectic atmosphere that gives the impression that everything was acquired on world tours and adventures around the globe. Textured linens with metallic finishes and custom-made skulls filled with colorful, jewel toned flowers provide contrast and visual interest against an otherwise dark and moody palette. Pillows and drape in a mix of eclectic patterns and fabric add softness and color. Industrial metal and wood furniture, and stacked road cases contrast with the multiple layers of textiles.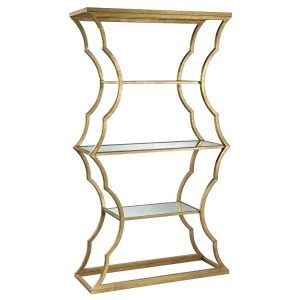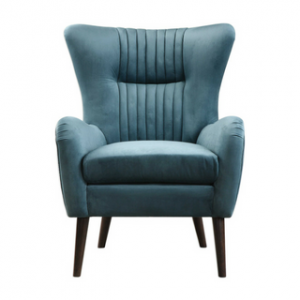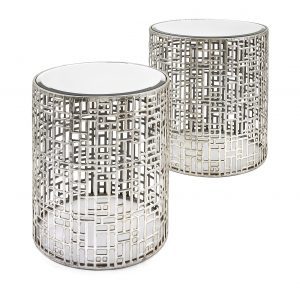 With summer nights and concerts on the lawn fast approaching, this whimsical, edgy theme is sure to promise an event to remember!!
Contact us to bring this musical theme to your next event!
Inventory Items:
1.Julie Shelf
2.Cooper Ottoman
3.Madame Navy Sofa
4.Adele, Elizabeth, + Colette Chandeliers
5.Various Rugs
6.Maya Silver Side Tables
7.Finn Table
8.Luna Chair
9.Maverick Chair
10.Emma Ottoman
11.Black Wood Bar
12.Chardonnay Table
13.Crank Table
14.Live Edge Table
15.Elio Chair
16.London Bar Stool
17.Twin Peaks Table
18.Various Lanterns
19.Fritz Tables
20.Mayfair Bench
21.Custom Backdrop
22.Corrugated Bar
23.Diner Stool
24.Grace Floor Lamp
25.Niles Table
26.Peacock Chair
27.Goodman Chair
28.Finn Table + Various Lanterns
29.Various Linens