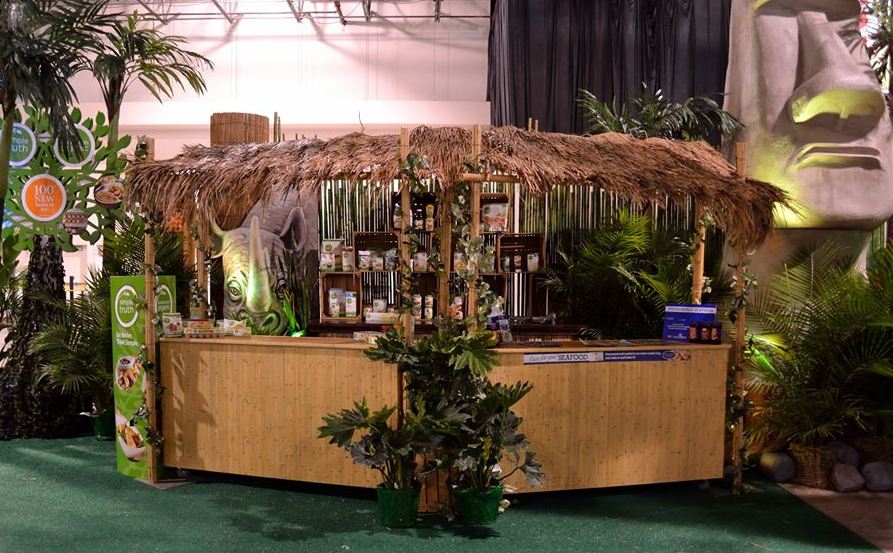 On a hot summer day, there's nothing quite like a trip to the beach to cool off and have some fun. But finding the time to get out to the beach isn't always easy, especially if you can't get away from the office.
When you can't go to the beach, why not bring the beach to you? Take some inspiration from the beach at Campus Martius. When Campus Martius is transformed into a beach-like oasis in the heart of Detroit every summer, thousands of people come out to play in the sand, enjoy some cold drinks, listen to music, and relax. Creating this type of environment right in the office for a beach theme party is the perfect way to brighten up the workplace during the summer.
Here are some beach theme party ideas to help you create an event your employees will be talking about for the rest of the year. 

Props to Set the Scene
The right kinds of beach party decorations can go a long way in making people forget they're in an office. Beach backdrops are perfect for transforming a space and they're fun for people to pose for pictures with. Every party needs seating and tables, so no beach party would be complete without beach furniture like cabanas, beach chairs, and tables made with reclaimed wood. Elements like a faux campfire or creative lighting, can create an even more authentic outdoor atmosphere.
Some popular beach party decorations include:
Surfboards
Tiki statues
Colorful beach towels
Beach balls
Even if nobody will actually be going in the water, surfboards and beach towels never fail to make a big decorative statement at beach parties, so go ahead and use them to line walls or just to add touches of color among some rented trees or beach-inspired furniture. Tiki statues are another way to instantly bring a little beach atmosphere to any event space. Beach balls definitely give you a lot of ways to get creative. Not only are they fun to play with, there are many ways they can be used for decorations, including hanging them from the ceiling.

Go Green
When planning a beach party, you can get so focused on things like sand and beach chairs that it's easy to forget about decorative plants. Tropical flowers and greenery like palm fronds will look right at home at a beach party.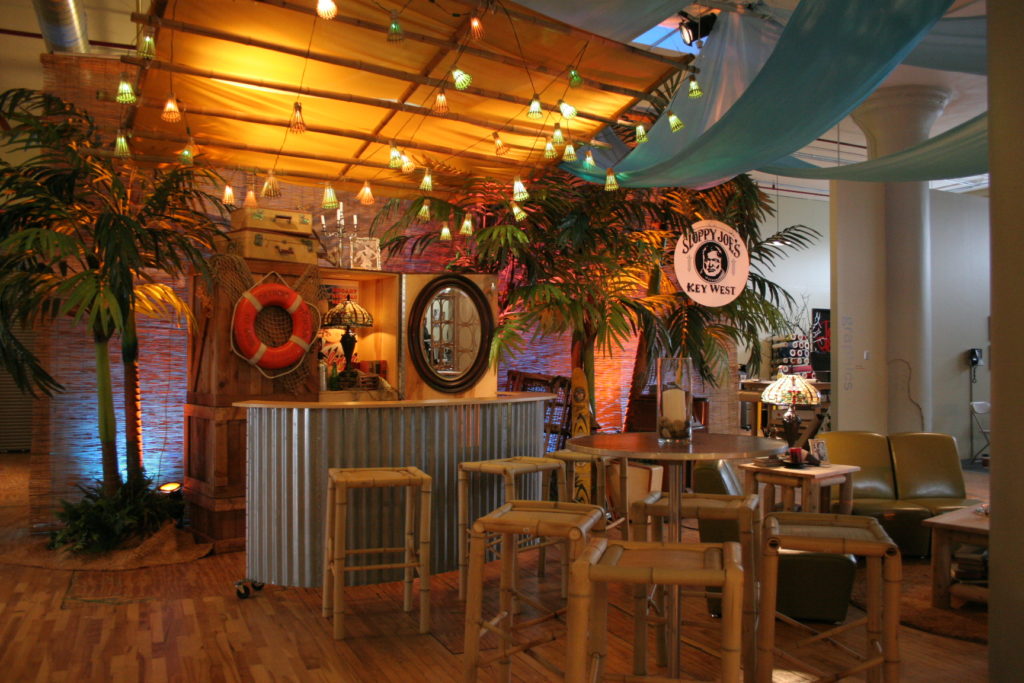 Snack Time
Everybody has their favorite treats they like to have when they go to the beach. Why not set up a tiki-themed bar or serving station where people are able to get some classic beach snacks like hot dogs, burgers, chips, and cold drinks.

Game On
Games are a great way to take a break from the stresses of work for a little while. Volleyball is a classic beach game, so if you have the room to set up a net, people are bound to have fun with that. Event games like Jenga, Plinko, and ladder ball are all sure to be hits as well.
If your office beach party is a big hit, why not keep the fun going a bit longer? Leaving the beach oasis set up for the rest of the season is an excellent way to make spending time at the office more fun during the summer months. You've worked hard to create this great environment, so enjoy it as much as you can!
Are you interested in planning a beach-themed party or looking to rent some summer furniture installations for your office? Contact our team – we'll take the planning off your hands and leave you with the fun!