At Display Group, we are fortunate to have some of the best employees around. Introducing our All in the DG Family Series where we hope you'll learn a little bit about the team. First up, Niko Solomos.
What is your name, title, and department?
My name is Niko Solomos, I am the Sales & Marketing Manager and I'm in the Sales Department.
Explain your role at DG.
I have a few roles at DG but my main one is to manage our sales team and keep them focused on goals. What's important to me as a manager is keeping them motivated and inspired and I want them to feel that we are the best at what we do. A lot of times in sales, we focus too much on the day to day and lose sight of the big picture.
As for managing marketing, it's about focusing on properly representing who we are. I will say, this is a cool company, we do cool things, and we want everyone to see who we are. We don't want people to wonder what we do; we want to make our story perfectly clear.
How long have you worked at DG?
I have worked with DG just over 5 years. I started when my oldest daughter was 4 weeks old and now, she is about to start Kindergarten.
What is the most exciting event you worked on? Why?
Definitely CES in 2019. It was one of the largest projects I've ever been involved in, it was very complicated with a crazy timeline and I have never personally witnessed that madness. It was insane to see hundreds of super talented people working on top of each other with a deadline that will NOT move – the doors to CES open when they open! It was crazy, we worked until midnight two of the nights and it was all hands-on deck.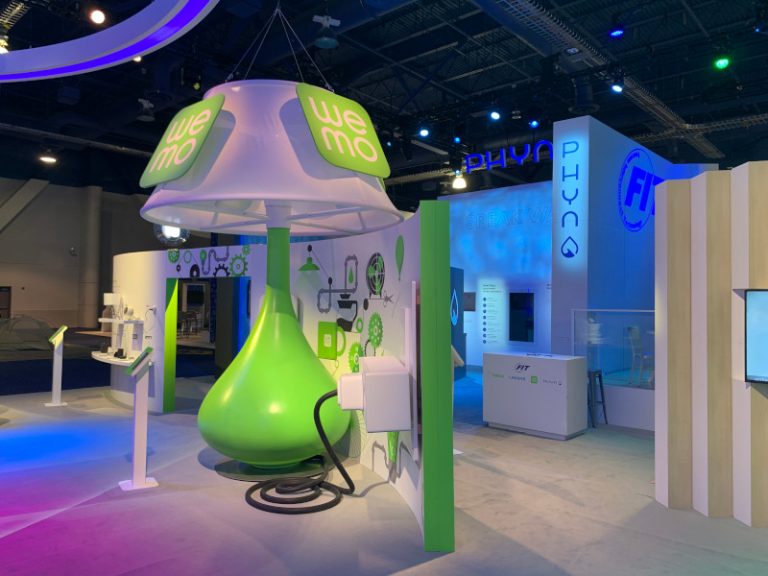 What is the most stressful event you worked on? Why?
(Laughs) – the same one!
But truthfully, we did work for two years in a row at the Auto Show for a client that wanted between 40 and 60 auto parts displayed. It was a job that involved a lot of detail because every part is unique, and every part must be displayed just right. This was a job that was very tight to the deadline – but that's our business and I love it!
What is the best piece of advice you have received in your career?
One that has stuck with me the most came from my boss at my last job. He told me "You have my permission to do whatever the client needs you to do" This taught me that at times I would be asking for forgiveness as opposed to permission, but many times that is the best route.
These values have translated into how I manage at DG. I try to tell my team to Do Whatever it Takes and Never Say No. We have really made that our approach in collaborating with clients.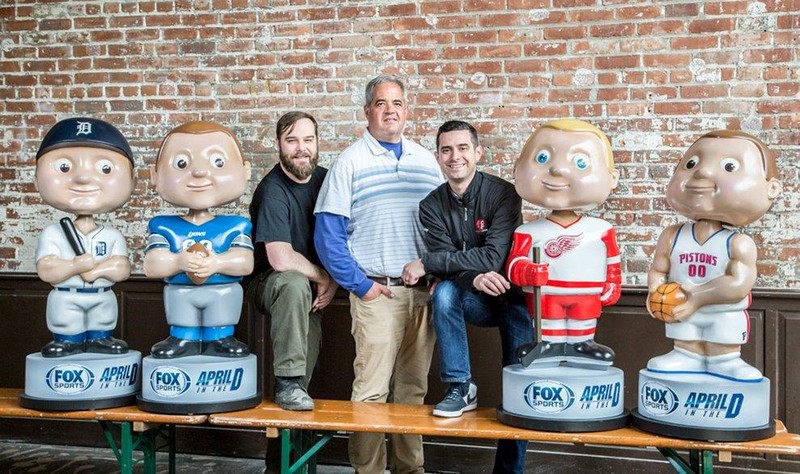 What is your favorite part about working at DG?
I have two favorite parts! The first, I love the people here. We have talented people, kind people, humble people. We have people that think differently than I do, and I get to learn from them all the time. These people have taught me a lot!
The second, I love the diversity of what we do. Truly, no two days are the same. It never feels like Groundhog's Day here!
Where is your favorite place in Detroit to take your kids? Take your wife on a date?
My favorite place to take my kids is here to DG. It makes me so proud for them to see what their Daddy does. I love being a dad. My kids are my world.
My favorite place to take my wife on a date is Grey Ghost. That is our go-to for date night. We love food and drinks and restaurants and Detroit has a great scene for those right now.