You've always depended on live meetings & events to sell your products, raise money for your non-profit or introduce people to your services. Then came Covid-19, and live meetings & events came to a grinding halt. Not to fear, transitioning to virtual events is a way to save you.
What are virtual events?
Virtual events allow you to continue to interact with your clients and customers and keep the momentum going. While they can take many forms, including live-streams, product reveals, pre-recorded Q&A sessions, and many more, the thing all virtual events have in common is that they occur in a remote location and are broadcast digitally, either via direct link or via social media, to all interested viewers.
What sort of events can you have virtually?
Virtual events, and the forms they can take, can be wide-ranging. Virtual event options include fundraising, sales pitches, virtual summits, annual meetings, trade-shows and product launches. Any event or conference that was once held in a large gathering can be easily modified to become a virtual event instead, especially with the services of a well-equipped virtual event facility.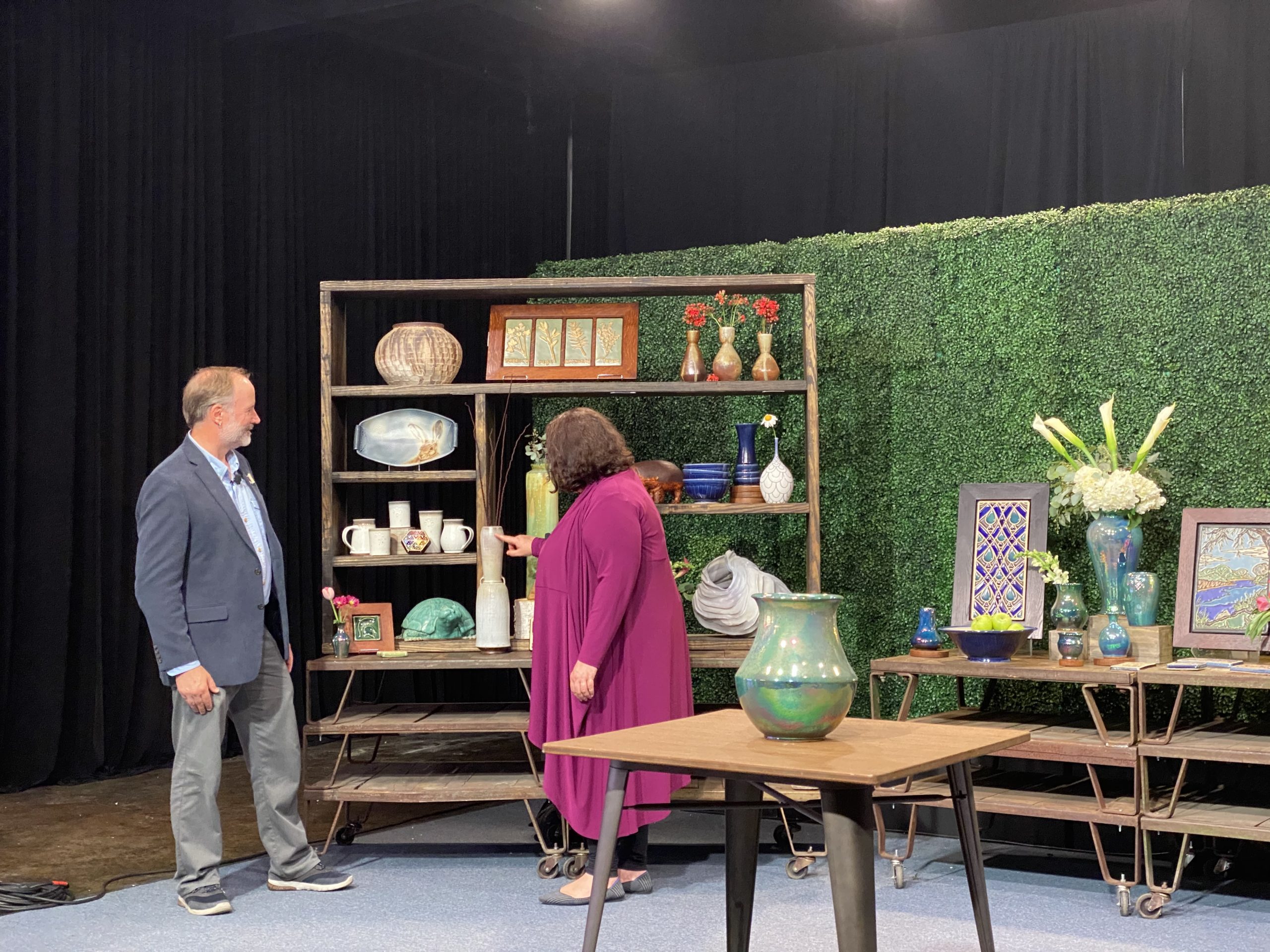 How do you plan for a virtual event?
Think of your virtual event as if it was a live event.  Create a run of show, use pre-recorded segments to help reinforce your message, and then find a reliable partner to shoot and broadcast your event. By adding custom sets, graphics and event lighting you can elevate the virtual experience. Building 22's location within the Display Group & AVL-Creative facility allows for quick access to a wide array of rental event furniture, décor, and any custom needs from our onsite shop. A very important aspect of a virtual event is having a stable broadcast platform. Our studio boasts super-fast internet with two back up networks, so viewers won't be subject to lagging video or lost connections. We can also create a custom web-page for your event.  These pages can include links for donations, pre-recorded content, auctions, special offers or any other function you may need.
Virtual Events and You
Virtual events have proven to be a valuable tool to communicate your message, and will continue to live on even in a post-Covid world. By leveraging virtual presentation technologies to help keep your audience engaged and your customers informed, you can maintain mindshare and reach the audience you need – even if you can't meet them in person.
If you want some help planning the perfect virtual event for your business or organization, contact Display Group today and let us help you plan the perfect virtual event.